Wimbledon Choral Society To Perform Larger Works In Chelsea
---
Choir is backing vision for Wimbledon Concert Hall
Wimbledon Choral Society has decided to perform its larger scale works outside SW19 at the Cadogan Hall in Sloane Street, Chelsea.

The decision follows two sell out concerts at the Cadogan Hall in the last 12 months, the Monteverdi Vespers in November 2017, and a rare performance of Duke Ellington's Sacred Concert in April, 2018.

Choir chair Sarah Hendry said: "Unfortunately for the time being we are not able to perform these major works in Wimbledon. Since the council demolished the Town Hall, there simply isn't anywhere big enough.

"After trying out a number of different venues we have decided to concentrate on Cadogan Hall. It's a lovely venue and very accessible for Wimbledon residents."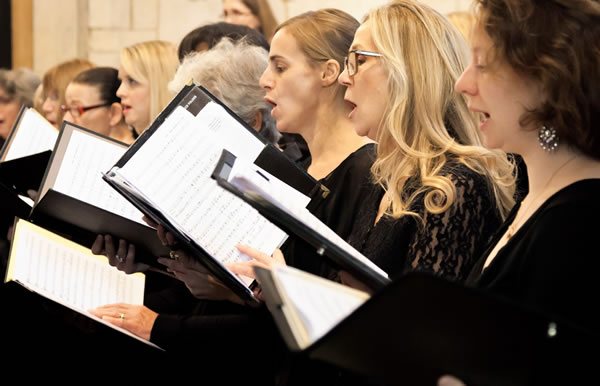 They are among the organisations backing a campaign to build a 1,250 seat state-of-the-art auditorium in Wimbledon. Detailed proposals for the Wimbledon Concert Hall are being drawn up, with a vision of it opening in 2023.

WCS next performance in the Cadogan Hall is on November 3 at 7.30pm. The programme consists of just one work, the blockbuster B Minor Mass by Johann Sebastian Bach. Bach completed the B Minor Mass in 1749, one year before he died, and so never heard it performed in its entirety.

Now it is regarded as the 'Mount Everest' of choral works and WCS says it is thrilled to be reuniting with Florilegium, with whom they performed the Monteverdi. The soloists are:

Elin Manahan Thomas soprano (Elin sang at the wedding of Prince Harry and Meghan Markle)
Roderick Morris counter tenor
Greg Tassell tenor
Robert Davies baritone.

Neil Ferris, Director of Music for WCS, and conductor of the B Minor Mass, said: "Cadogan Hall is a wonderful venue for us - it's Byzantine revival architecture is inspiring and the acoustics ideal for a concert of this scale. We love performing there for the sense of occasion; the audience feels close and we love the atmosphere that the building creates."

Tickets for the Bach B Minor Mass are available at: http://www.cadoganhall.com.
October 16, 2018