Are you in these photographs?
Did you live in Oxford Avenue in Wimbledon Chase in the 1950s? If so, are you in these splendid photos of the street party celebrating the Queen's Coronation?
Former resident Mike Strange (who is pictured right with his sister) sent us these images showing us the fun from the Coronation celebrations in 1953.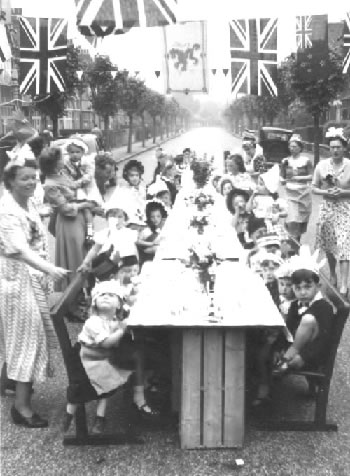 Mike, who lived in Merton from 1947-1963, but now lives in Bedfordshire, contacted www.wimbledonsw19.com as he wondered if Oxford Avenue was having a street party to mark the Queen's Diamond Jubilee. He started a discussion thread on our forum.
Current Oxford Avenue resident Grahame Darnell said there was still a sense of real community in the street, but there was no definite plan for a 2012 party. He said: "It is still a great place to live - especially Oxford Ave/The Chase. Very friendly area with a real sense of community."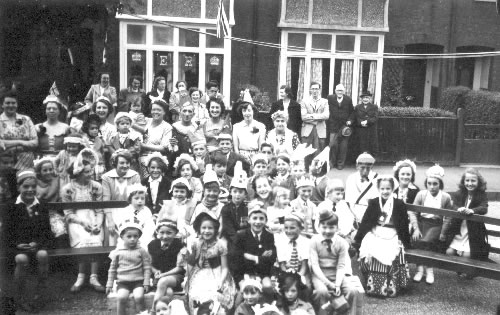 Caption to above picture: No 3 Oxford Avenue (where Mike lived) had ER on the windows. Mike is dead centre with the white hat on, the boy left of him is Peter Barnes, who lived at no 34A (they grew up together from birth until Mike left in 1963, but he was Mike's best man) and next to him is Susan Beverton from No 20. Mike's Dad (Jim) is by the fence with his arms folded and Mum (Beryl) is next to him.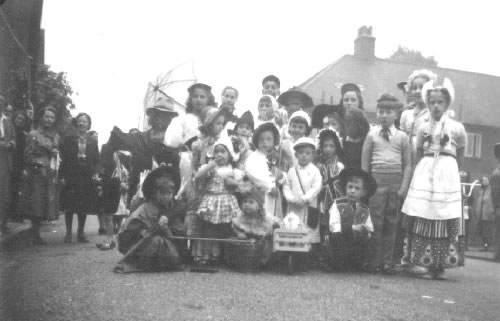 May 4, 2012