Diverse programme offers three days of talks, interviews and debates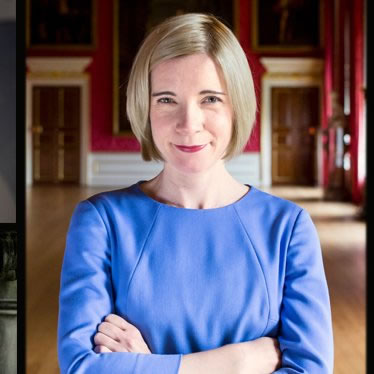 Wimbledon BookFest's inaugural Spring Weekend Festival in partnership with King's College School, Wimbledon (March 15-17), will offer an inspiring and informative mix of talks, interviews and debates featuring writers, commentators and acclaimed thinkers from the worlds of literature, politics, global affairs, education, philosophy, history and more.
Events during the Festival, which is in partnership with King's College School, Wimbledon. will take place in the school's new Concert Hall and historic Southside House.
The Festival is welcoming two respected historians, Lucy Worsley (pictured above), Chief Curator at Historic Royal Palaces and TV presenter, who will talk about the extraordinary life of Queen Victoria, and Peter Frankopan who will discuss his global bestseller 'The New Silk Roads: The Present and Future of the World.'
There is an exclusive chance to hear from the 2018 Costa Book of the Year winner Bart van Es, whose moving book The Cut Out Girl tells the true story of Lien, a Jewish girl who escaped persecution in Nazi-occupied Netherlands and was hidden and fostered by van Es's grandparents.
Speakers include Gina Miller, poet Roger McGough, philosopher Julian Baggini and Michael Fuller – the first and to date, only, black Police Chief Constable in the UK – who will talk about race, identity and belong, the subject of his recently published memoir.
Kings College alumni, BBC presenter and one Britain's best authorities on defence and diplomacy, Mark Urban will help us delve deeper into the explosive spy war with Russia, the subject of his book 'The Skripal Files.'
Not to be missed - former Kings College student and CBBC's 'Operation Ouch!' presenter Dr Chris van Tulleken hosts an amazing family-friendly science show.
The festival features two evenings of comedy with Rhys James, Stiff & Kitsch, Bilal Zafar and Andrew Maxwell.
Andrew Halls, Head Master of King's College School will debate the value or otherwise of the private education system with social historians Francis Green and David Kynaston, the authors of 'Engines of Privilege: Britain's Private School Problem.'
Historic, beautiful Southside House will host intimate events with bestselling novelists Sadie Jones, Andrew Miller and Fatima Bhutto, an award winning novelist and granddaughter of Pakistan's former President and Prime Minister. Columbian writer Juan Tafur leads a creative writing workshop in the magical setting that inspires him.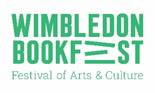 The Spring Weekend Festival will run in addition to Wimbledon BookFest's annual ten day Autumn event which takes place in a pop festival site on Wimbledon Common.
'Our audiences continue to grow year on year and this shows there is a huge appetite for the live event. This new partnership with King's College School allows us to develop the festival further and we are incredibly grateful to the school for supporting this new venture,' says Fiona Razvi, Festival Director.
Wimbledon BookFest's World Book Day activity for schools will include events in New Wimbledon Theatre with Tom Fletcher, Dermot O'Leary and Frank Cottrell-Boyce. It is expected over 2,500 children will attend these events where the Festival 2019 Young Writer's Competition will be launched. This year's competition, run through schools in partnership with University of Roehampton, is themed 'The Island.'
The Festival announced record ticket sales for 2018, with an increase of 30% on the previous years' figures, with over 18,000 people attending - 13,500 tickets sold for public events and an additional 4,500 students participated in the education programme run with schools throughout South West London.
Festival headliners included Graham Norton, Pat Barker, Sebastian Faulks, Lionel Shriver, Adam Kay, Yotam Ottolenghi, Shane Warne, Billy Bragg, Cathy Newman, Afua Hirsch and Neil McGregor. The children's programme featured Michael Rosen¸ Francesca Simon¸ Jessie Burton and Greg James.
Wimbledon BookFest 2019 will take place from October 3-13.

March 1, 2019