Open marquee on Wimbledon Common hosts literary festival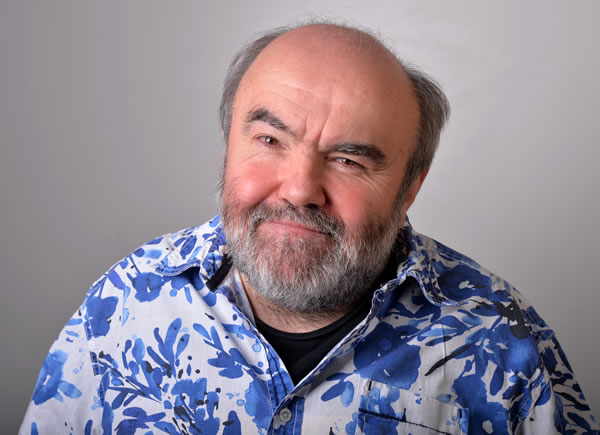 Andy Hamilton is among the speakers
Wimbledon BookFest is holding The Last Days of Summer LIVE Weekend Festival from September 11-14 in a bespoke, open marquee on Wimbledon Common.
Former Olympic Table Tennis player and author of Black Box Thinking and Rebel Ideas, Matthew Syed will deliver the Festival's keynote speech, as well as an event for children.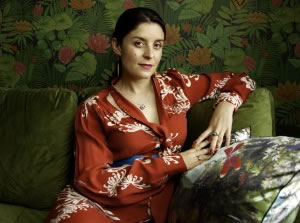 Other speakers include journalist and podcaster, Pandora Sykes; broadcaster Jeremy Vine; poet Lemn Sissay talking about his memoir My Name is Why and Wimbledon-based comedian Andy Hamilton (pictured above) with his remarkable new book Longhand. Bestselling novelists David Nicholls and Jessie Burton (left), who grew up in Wimbledon, will be in conversation about their latest books, in partnership with the London Library.
BookFest is delighted to present some important new voices including NHS palliative care doctor Rachel Clarke and Black Lives Matter activist Patrick Hutchinson.
Kadiatu Kanneh-Mason will talk about her musical family to celebrate the launch of her book House of Music: Raising the Kanneh-Masons, while her son Braimah will give a violin performance.
Mervyn King shares valuable insights from his latest book Radical Uncertainty: Decision-making for an unknowable future.
Test your general knowledge in Encyclopedia Britannica's fun family quiz for all ages!
Further events taking place during the three-day literary festival will be announced soon.
Events will have reduced capacities in the open marquee (see left) and ticketed entry to ensure that the festival is a safe and enjoyable experience for everyone. Many of the events will be digitally streamed.
This alternative model for 2020 has been developed with the help of partners including Wimbledon & Putney Commons, University of Roehampton, Merton Council, Wimbledon Foundation, Baillie Gifford, Arts Council England and support from community benefactors.
BookFest's Word Up education programme will run as usual in October and will feature ten events with authors filmed live and then digitally relayed to participating schools. In celebration of the work of black writers and Black History Month, BookFest will donate a selection of books by black authors to the library of every Merton state school (five for primary and ten for secondary schools.)
Fiona Razvi, Festival Director said: "We are so excited to be able to host live 'in person' events with such a range of interesting writers and speakers. We've worked hard to pull it together since guidance was released on live events and we feel the programme offers something very special for our audiences to enjoy. Social distancing will be in place and we've arranged an 'open air' roof only marquee set up to ensure audiences, staff and performers all feel safe."
August 25, 2020