Town centre lunchtime drama thought to be caused by overnight fumigation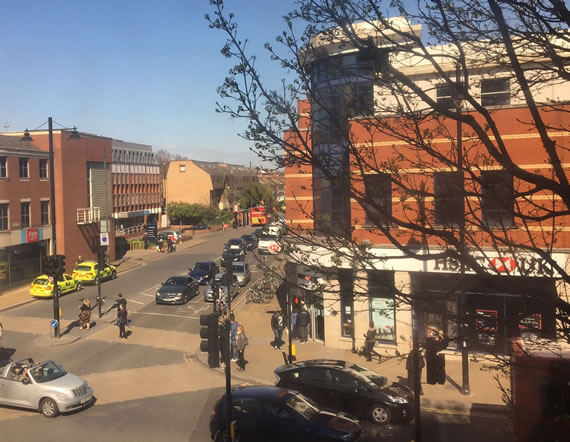 Four people were taken to hospital after the fire brigade were called to reports of a smell of chemicals at a Wimbledon town centre bank and offices today (April 10).
Twelve members of staff had left the HSBC bank building at the junction of Wimbledon Hill Road and Alexandra Road before London Fire Brigade arrived.
They had been called to reports of a smell of chemicals in the building, which they later said was thought to be caused by an overnight fumigation of the building.
The 12 staff members were all assessed at the scene, with three men and a woman being taken to hospital by London Ambulance Service crews.
Firefighters carried out a sweep of the property (picture above is from @skeptical7th) but found no elevated readings, and completed their investigation just after 2pm.
Two fire engines from Mitcham and Wimbledon fire stations and two fire rescue units from Bethnal Green and Lewisham fire stations attended. It meant there were traffic delays around the busy town centre junction.
April 10, 2019