Police make renewed plea on BBC's Crimewatch Roadshow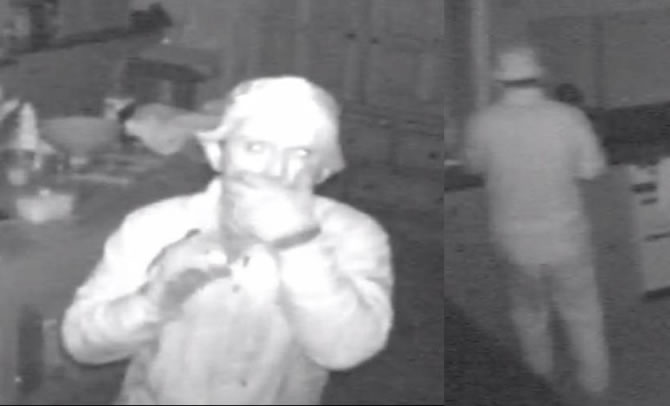 Wimbledon Fisherman's Hat Burglar pictured in Church Road in 2014
Detectives investigating around 200 burglaries in Wimbledon Village over a ten-year period made an appeal on BBC TV's Crimewatch Roadshow on Monday (6 June).
The prolific burglar, who also wears black clothing and a trademark black fisherman's hat, has targeted properties in the village since 2006.
Despite extensive enquiries and continued media appeals he has not yet been identified or caught, and police have renewed their appeal for information.
Merton's Acting Borough Commander Steve Wallace made a fresh appeal on the BBC One Crimewatch Roadshow programme.
The suspect is believed to enter properties via unlocked doors and windows and may also be in possession of a device used to pick locks. The meticulous removal or destruction of security equipment of the properties is also part of the burglar's tactic before committing the burglary.
Once inside an address he will use his jacket and pockets to 'bag' items such as cash and jewellery.
On at least six occasions, the burglar has been disturbed by occupants who have been within their homes whilst the burglary has taken place. He has then immediately fled.
In the last two weeks, three separate houses have been targeted in Wimbledon Village with the last offence occurring on Friday, 11 March.
Officers are also aware of two instances where CCTV systems at other residential properties in the area have been tampered with.
Earlier this year, police released CCTV footage of the man taken during a burglary at an address in Parkside in 2015. In the footage the man can be seen throwing a safe out of a window and then him climbing down to retrieve it before walking off.
Anyone with information is asked to contact Merton Police on 020 8649 3155 or call Crimestoppers anonymously on 0800 555 111 FREE.
June 12, 2016