Mature horse chestnut falls down in Mostyn Road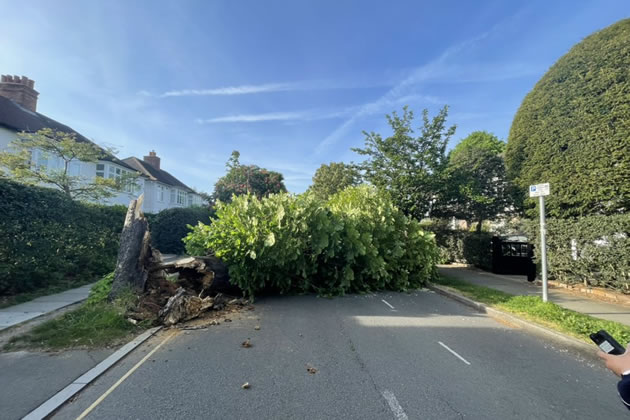 Horse chestnut tree down in Merton Park Road. Pic from @Edward Foley
Rush hour commuters in Merton Park today (May 9) found their way blocked by a horse chestnut tree which had fallen right across the road.
The mature tree, one of many lining Mostyn Road, crashed down in the road before 7.30am.
Luckily no-one was injured, but a TfL 'Incident Response Unit' had to clear the road before it was passable again.
The dramatic photograph above was taken by Merton Park Independent Councillor, Edward Foley.
Resident @thinking_ally Tweeted: "Thank you for alerting us, and what a shame to lose one of the mature horse chestnut trees."
May 9 , 2022