Review: 'The King and I' is a sumptuous version of the classic musical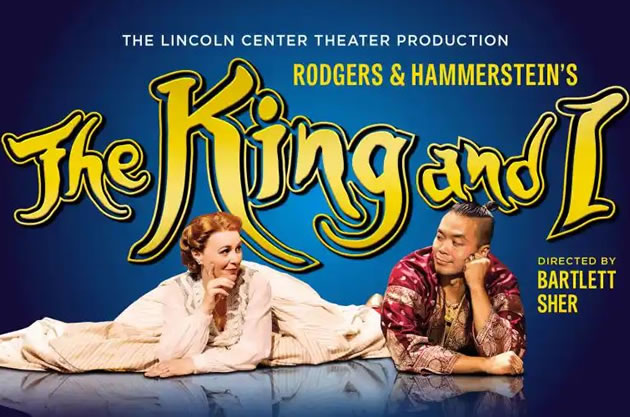 'Whistle a Happy Tune' was the order of the day from Helen George at New Wimbledon Theatre, and her mesmerising performance in 'The King and I' meant the departing audience tripped out into the Broadway doing exactly that.
This West End production of the iconic Rodgers and Hammerstein's musical is in Wimbledon on its second stop on a new UK tour, with TV's 'Call the Midwife' star George cast as British schoolteacher Anna Leonowens.
Set in 1860s Bangkok, 'The King and I' tells the story of the tempestuous relationship that develops between the King of Siam and widowed Anna, who he brings to his country to teach his many wives and children.
Darren Lee offers up a captivating version of the charismatic ruler - in a role made famous by Yul Brynner in the 1956 Oscar-winning movie. As a duo, Lee and George were quite irresistible, with the audience desperate for them to fall in love.
But they weren't the only charming aspect of this sumptuous show. Part of a company of more than 50 performers, the King's children won everyone's hearts and the voice of Cezerah Bonner (first wife Lady Thiang) was simply angelic.
Directed by Bartlett Sher, this production is also a feast for the eyes right from the start as Anna and her son Louis arrive in Siam on a river boat that almost seems to leave the stage. The Thai costumes are also dazzlingly perfect and the lighting adds to the atmosphere at the right times.
The score includes other well-known songs such as 'Getting to Know You' and 'Shall We Dance', with George proving to be an accomplished singer.
There's a ballet interlude in the second act when the story of Uncle Tom's Cabin is re-enacted in a dance to impress a visiting English official. It's almost like a dream scene and is quite a refreshing change of direction.
Credit must go to Kok-Hwa Lee who dominated the stage at times, as the King's right-hand man Kralahome. Caleb Labayan, who played the Prince and heir to the throne, also had a terrific presence and a wonderful singing voice.
But everyone played their part in making this one of the best productions I've seen in Wimbledon, with the standing ovation being fully deserved. And although there is a sad finale to the show, it's hard not to leave with an upbeat feeling and those memorable tunes ringing in your ears.
By Sue Choularton
February 17, 2023