Review: New Wimbledon Theatre's latest show provides a joyous evening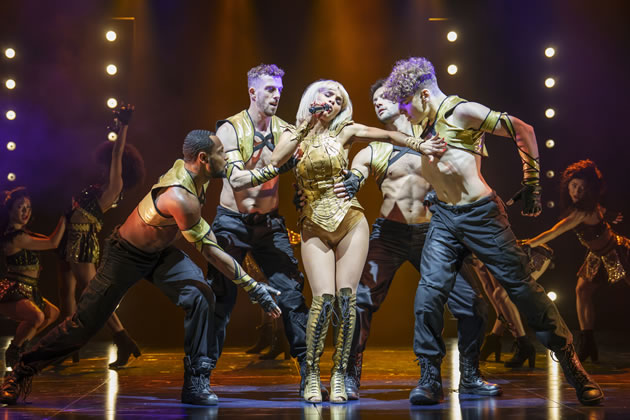 I jumped at the chance to see The Bodyguard, The Musical, at New Wimbledon Theatre, having got such fond memories of the iconic 1992 film starring Whitney Houston and Kevin Costner. According to Wikipedia the film received seven nominations in that year at the 13th Golden Raspberry Awards, including for Worst Picture, Worst Actor (for Costner) and Worst Actress (for Houston). I myself would be happy to see it over and over again as I thought it was wonderful!
The Bodyguard, The Musical, is based on the Warner Bros film. The screenplay is by Lawrence Kasdan and the production is directed by Thea Sharrock. The band for the production on Monday was conducted by Sam Hall. This stage version of the film did not disappoint, and I was able to re-experience the joy of those magnificent songs whose lyrics still ring fondly and beautifully in my ears.
The production had a very dramatic beginning and what followed was a feast of music, song, dance, comedy and tension, from beginning to end. The creativity of the stage sets, which were often very simple and at other times filled with a clever use of colour and projections was quite unique. My only criticism was the use of flashing strobe-like lights which sadly forced me to have to close my eyes.
Starring Ayden Callaghan as Frank Farmer and Melody Thornton as Rachel Marron this musical was quite a feast. Callaghan's character looked just like Kevin Costner and although Thornton was not quite a double of Whitney Houston she gave a splendid and energetic performance as Rachel Marron. Her rendition of "I will always Love You" in a costume to die for, brought tears to my eyes, whilst the hallowed walls of New Wimbledon Theatre bore witness to several hundred people rising to their feet to sing along to the lyrics they remembered so well, lost in an ecstasy of nostalgia and bringing a joyous and appreciative conclusion to a wonderful evening. It was a very moving experience.
Especial mention goes to Renee Kusi-Applauh who played Fletcher, Marron's son. This was a large role for a young man who I understand was enjoying his professional stage debut and who obviously has an exciting future ahead of him.
Marron's sister Nicky, played by Emily-Mae, with her pitch-perfect notes singing a duet alongside Melody Thornton's character of Marron, was a joy and received the appropriate applause. My favourite character was the evil stalker played by Marios Nicolaides. I thought the character was a wonderfully creepy creation, portrayed in an almost Lorca-esque manner (for lovers of Spanish literature), stealthily wielding the shining symbol of his lethal intent in the darkness. The blood-like beam which pierced a darkened stage heightened the sensational drama. I also felt the shooting of Frank Farmer was very cleverly staged and choreographed.
There is insufficient room in this review to pass comment on all the characters, but the whole cast and band were responsible for providing us with a joyous evening of entertainment added to a nostalgia trip for members of the audience of a certain age.
All in all a very enjoyable evening was had by all by the sound of the applause and it has made me want to see the film again!
By Carol Whittaker
March 8, 2023