Hooded Men Threaten Staff And Customers In Colliers Wood Store
---
Do you recognise the men in the dramatic pictures from the shop?
Three hooded and masked suspects have threatened staff and customers when they tried to rob a Colliers Wood phone store on a Sunday lunchtime.
Dramatic pictures have been released of the moment when the men burst into the O2 store in the Tandem Centre at 12.45pm on Sunday (October 1).

Armed and hiding their faces, they threatened staff and customers but failed to steal anything before making their escape just six minutes later.

Witnesses describe the suspects as black men aged between 18 and 20. Merton Police have released the images below in the hope that someone can identify them.

If you know anything about this incident or remember seeing anything that can help please call police on 101 or via Crimestoppers on 0800 555 111.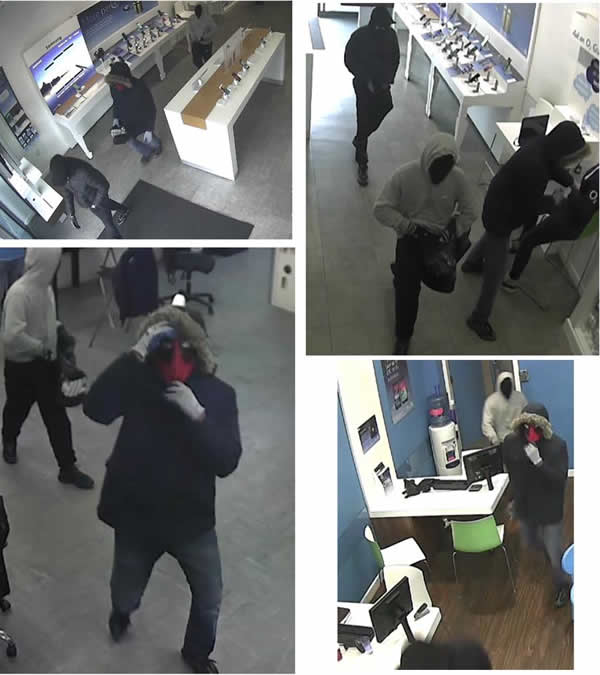 October 5, 2017