Merton Council challenging Matt Hancock over the decision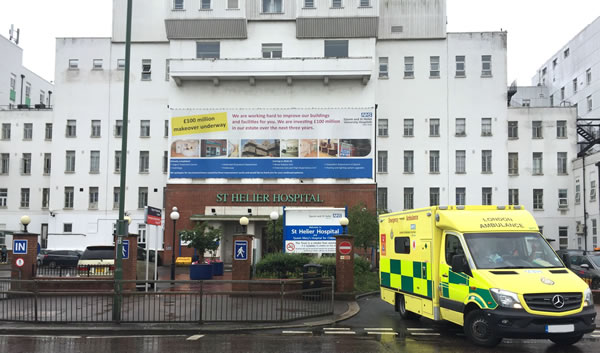 St Helier Hospital
Merton Council has written to Health Secretary Matt Hancock warning him that they are considering legal action over plans to downgrade St Helier Hospital
It is challenging his decision not to order a full independent review into plans to close the accident and emergency department and consultant-led maternity services.
Mr Hancock has opted to accept the advice of the Independent Configuration Panel (IRP) not to carry out a full review of the plans. He gave no reasons for his decision and the council says he has failed to take the need to reduce health inequalities into account.
The council is also challenging the independence of the IRP chairman, Professor Sir Norman Williams, whose advice formed the basis of Mr Hancock's decision. Sir Norman was until recently a non-executive director of the St George's Trust, which initially opposed the proposals to locate the specialist emergency care hospital in Belmont, but eventually supported the scheme on the basis that St George's Hospital was provided with significant funding.
If the Secretary of State does not change his mind and allow a full review to be carried out by the IRP, the council says that it intends to start legal proceedings for a judicial review.
The IRP carried out an initial review, following a request made by the council to Mr Hancock. This followed approval by the NHS Committees in Common of the South West London and Surrey Heartlands Clinical Commissioning Groups of a business case to reconfigure health services at St Helier, Epsom and Sutton hospitals. Their plans would make Belmont, which is 1.5 miles south of Sutton town centre, the preferred location for a specialist emergency care hospital, resulting in services being downgraded at St Helier Hospital, which is 1.5 miles north of Sutton town centre and also on the boundary of Merton.
Merton has long argued that the greatest consideration in any reconfiguration should be the impact it will have on health inequalities and says that the proposed arrangement does not best serve areas where the need is greatest.
The Leader of Merton Council, Councillor Mark Allison, said, "We have serious concerns about how the decision was reached not to carry out a full review of plans to downgrade St Helier Hospital. In particular, the Health Secretary gave no reasons for reaching this conclusion and it is clear that a number of factors have not been properly taken into account.
"We have therefore written to Mr Hancock, inviting him to reconsider his decision, and if he does not, the council will initiate legal proceedings for a judicial review.
"While we welcome any extra investment in healthcare, it is vital that any new specialist emergency care hospital is located where it is needed most – and this is clearly at St Helier Hospital. Tackling health inequalities is vital, as we have seen during the pandemic, and downgrading St Helier will clearly impact on the ability of residents living in the most deprived parts of Sutton and Merton, who are most disadvantaged, to get the vital care they need."

December 15, 2020