Nelson Medical Centre is grateful for generosity shown by the community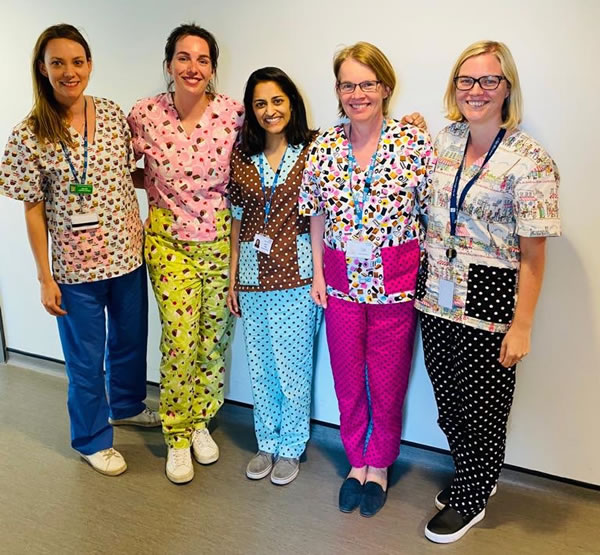 GPs at the Nelson Medical Centre in Merton Park have shown their appreciation for the bright scrubs that have been made for them by local costume makers.
They modelled their bright new outfits and Tweeted: "Some of our doctors modelling the wonderful and colourful hand made scrubs made for us by a local group of costume makers. These have brought smiles to all of us & our patients in these difficult times. We cannot thank all the lovely people that have made these for us enough."
They added their gratitude for other people in the community who have helped them out, included plastic car seat covers from Marshall's Garage in South Wimbledon and face shields made by 3D printer enthusiasts.
April 24, 2020