Local party claims it encouraged supporters to vote Lib Dem in 2019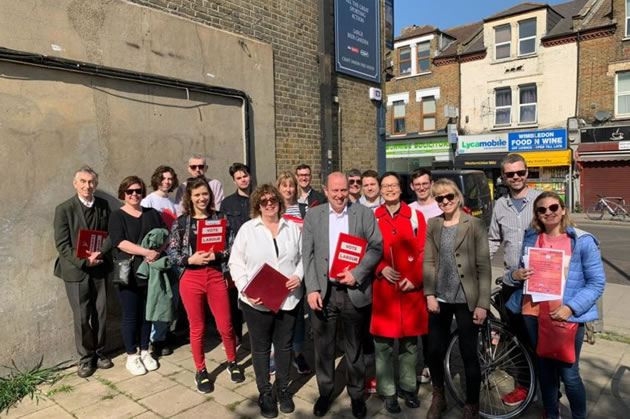 Labour campaigners in South Wimbledon
A row has broken out over Labour claims in an email sent to Wimbledon residents that they encouraged their supporters to vote for the Lib Dems in the 2019 General Election.
Wimbledon MP Stephen Hammond, who received 20,373 votes in 2019, retained his seat against Lib Dem contender Paul Kohler with a majority of just 628. Labour's Jackie Schneider received 12,543 votes.
While the Lib Dem vote increased from the previous election by 22.7% and Labour's deceased by 11.9%, it was not enough to unseat Mr Hammond who has one of the UK's slimmest majorities.
But while an email entitled 'South Wimbledon Community News' sent to residents in Abbey and Wandle wards claims Labour voters were encouraged to support the Lib Dems in December 2019, other political activists cannot remember that show of support.
The email reads: "In 2019, we encouraged Wimbledon's Labour voters to lend their support to the Lib Dems in a failed effort to oust the Tories."
Lib Dem Councillor Anthony Fairclough, the leader of the opposition on Merton council, said: "I think it's disrespectful to Labour campaigners, voters and their former candidate to claim they were supporting the Liberal Democrats at the last General Election, given it's not true.
"In 2019 the Labour Party fought a big campaign simply to make it as difficult as possible for the Liberal Democrats to win in Wimbledon.
"That is their right - but the feedback they were getting was showing they were coming a poor third. They are now trying to rewrite history. It's a matter of integrity."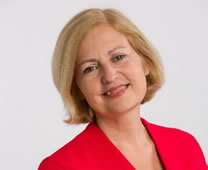 @nononocialism tweeted: "They ran a full campaign, Labour HQ told them they could win (when the data showed the opposite)."

Fomer Labour Councillor Peter Walker stated: "This begs the question as whether these Labour Councillors are going to again urge Labour voters in Wimbledon to not vote Labour, and instead vote Lib Dem in an effort to beat the Tories when the General Election is called?"
Jackie Schneider (pictured left) has been approached for a comment.
October 10, 2022