'London Made Us' promises to be a wonderful read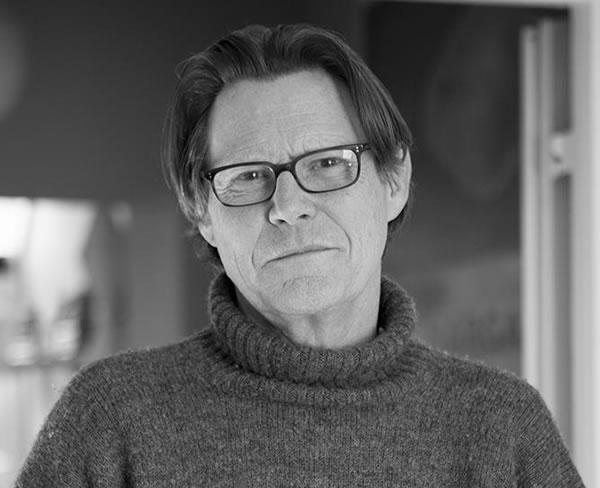 I spent a thoroughly enjoyable hour at Wimbledon Bookfest listening to Robert Elms in conversation with Samira Ahmed.
Amid cheers from the audience that he had journeyed South of the river, Samira introduced Robert as the voice of London and, as listeners to his morning BBC London show will attest, he is an extremely articulate man with an in depth knowledge of London and, as we heard this evening, is a mine of wonderful stories about this city of ours.
As a prelude to the evening's discussion on his book of memoirs 'London Made Us', Robert began by reading an extract from the beginning of his book, centred on the day that his mother passed away and in that short passage it was apparent what a wonderful way with words Robert possesses.
His book is a collection of memoirs and he discusses how London has changed during his lifetime and in the course of the conversation he enlightened the audience with a few stories, mentioning a few incidents or places which many of us knew little about such as the London Box and the subterranean Dolphinarium which became a Raymond review bar in the evenings!
Robert enthralled us with not only his knowledge of London but also his involvement in the London music scene, especially during the inception of the New Romantics. As a contrast to the fact that he was responsible for naming Spandau Ballet, he had the audience chortling at the revelation that he bought his first ever kebab from George Michael's father.
The evening ended with a Q&A session which included why there is still a North/South divide over the Thames; whether violence in the city is worse today and what one thing he would do to improve London which prompted a bright spark in the audience to suggest that he run for mayor, much to Robert's amusement.
From this evening's conversation, I know that 'London Made Us' will be a wonderful read particularly for we Londoners – so if you are stuck for a Christmas present...
By Anne Horsburgh
October 8, 2019