MyRaynes Park Festival holds Refugee Voices event via Zoom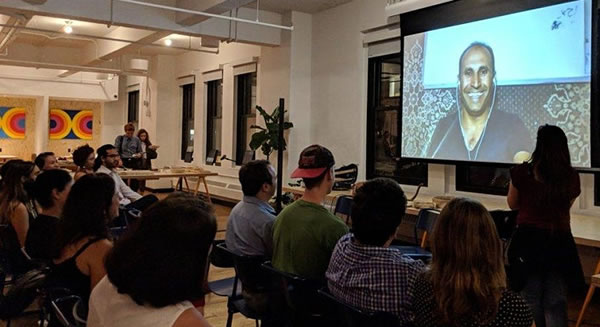 Refugee Voices are open conversations with professional refugee Conversation Partners from around the world, who share their personal stories, the context that forced them to leave and the challenges of rebuilding a life.
A MyRaynes Park Festival event will host a virtual Refugee Voices session at 8pm on Thursday (June 25).
The event's conversation partner is Sayed Adiban. Sayed is in his 30s and is originally from Afghanistan. At nine years old, Sayed fled his country for the first time to Iran when the Taliban came to Afghanistan. He then returned to Afghanistan, but later fled to Indonesia in 2013 because of security issues.
Refugees are better prepared than most of us for the future of work and the challenges of tomorrow — they are already facing it today. Navigating unexpected crises, continued uncertainty, and existential hardships, they have learned valuable lessons about personal and professional resilience, entrepreneurship, and grit.
Refugee Voices is not only an impactful and enriching experience to participants, but each session contributes directly to refugee livelihoods.
You only need to book one place for each household. It will use Zoom and the link will be emailed the day before the event.
Full event details, including booking, are below:
https://www.eventbrite.com/e/refugee-voices-tickets-108562447202
June 19, 2020