Police Raids Following Murder Of Merton Teenager
---
Family pay tribute to their "backbone"
The homes of up to 20 suspected gang members across south London, including some in Merton, were raided by police investigating the murder of Seydou Diarrassouba.
The 18-year-old, a former pupil of Rutlish School in Merton Park, was killed in Oxford Street on Boxing Day following a fight in the Foot Locker sports shop.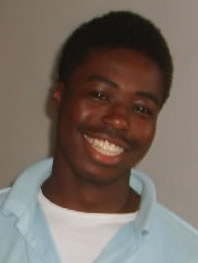 The addresses targeted in the swoops on Friday (December 30) were in the boroughs of Merton, Wandsworth, Southwark and Westminster.
They are believed to be associated with gangs which could have been involved in the tragic incident that resulted in the Mitcham teenager (left) sustaining a fatal stab wound to his heart.
The raids resulted in a total of 17 arrests, in connection with a range of offences including GBH, robbery, affray, possession with intent to supply drugs, burglary, forgery and handling stolen goods. A large amount of cash has also been seized. The individuals remain in custody at various London police stations.
Commander Mak Chishty said: "We were aware of rising tensions in the wake of the murder and having monitored the situation closely, including various comments that have been made on social networking sites, we felt it vital we take robust and prompt action in order to pre-empt any potential future violence.
"This is just one of a series of measures we are carrying out in order to enhance the safety of the public and visitors to London. We will continue to aggressively pursue any lawful opportunities against those who choose to become involved in violent crime and thus protect potential future victims, in line with the Commissioner's pledge on Total Policing."

Seydou Diarrassouba's family said: "Our loving son and brother has been snatched away from us. A simple shopping trip has turned into a complete nightmare for our whole family. We are urging anyone who was in Oxford Street at the time of the incident to come forward with any evidence, no matter how little relevance they think it could have, to help the police with their ongoing investigation.
"This is a very difficult time for our family and we would really appreciate to be given the chance to grieve privately and honour his memory. Whoever took his life took our backbone away. Seydou kept us upright and now we feel weak as we have lost a very special part of us.
"Life seems meaningless without our special son and brother. All we can say is 'why'? He had so much consideration for others. We want Seydou to be remembered as the loving, down to earth, respectful and charismatic young man he was."
Meanwhile two men who live near Wimbledon have been charged in relation to a stabbing which took place elsewhere on Oxford Street on Boxing Day. Michael Ankers, aged 27, of Canterbury Road, Morden, and Hirsy Abdullahi, 21, of Dawnay Road, Earlsfield, have been charged with grievous bodily harm. They appeared at Westminster Magistrates Court on December 31 and were remanded in custody.
January 3, 2012