Former Hall School premises taken over by Thomas's Battersea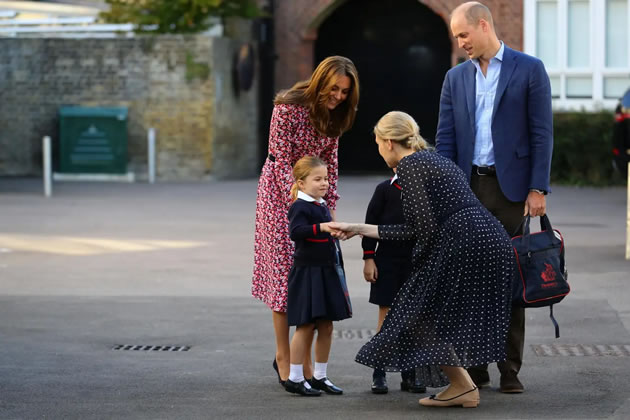 Princess Charlotte greeted at her first day at Thomas's
The school attended by Prince George and Princess Charlotte has won permission for a major expansion which will incorporate a site it owns in next to Wimbledon Common.
Thomas's Battersea, the £19,000-a-year prep school in Battersea, recently bought the Royal Academy of Dance building next door. It has now received the go-ahead from Wandsworth Council to expand into the building enabling it to offering places up to the age of 18 in a school that will be called Thomas's Battersea Square. The headteacher of the school will be Ben Thomas, a son of the founder Joanna who started by setting up a kindergarten in Pimlico in 1971. Mr Thomas was previously the head at George and Charlotte's prep school.
Thomas's Battersea Square will include the site acquired by the group in Putney Vale, the former location of the Hall School Wimbledon on Stroud Crescent. Next year will be its inaugural year and initially the school will be based at the Putney Vale site with pupils from years 7,8 and 9 at the prep school in Battersea transferring over. This is to allow completion of the school's main Battersea campus which is due to open in 2022. Then over the course of the next few years, as it expands its secondary provision, pupils aged 11-18 will spend part of the week in Battersea and part at the other campus where they will have access to the Richardson Evans playing fields and Wimbledon Common.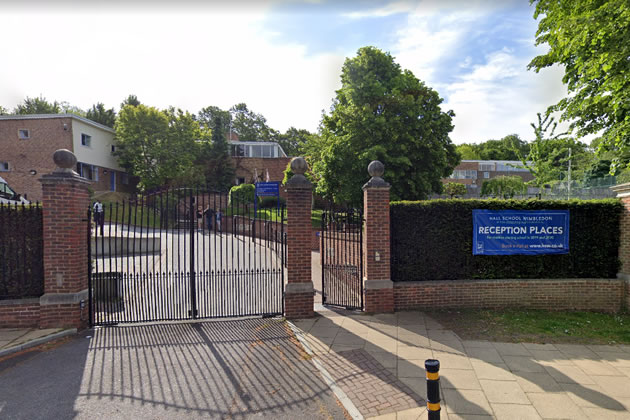 The former Hall School Wimbledon. Picture: Google Streetview
The builders are due to move into the Hall School site on Stroud Crescent after Christmas to enable it to open to pupils in September 2021. Prince George would be attending lessons at the school by 2025 at the earliest and Princess Charlotte by 2027.
Both the Prince and Princess will move up to Thomas's Battersea Square if they remain at the school. At this stage it is anticipated that the Prince would leave Thomas's at 13 to attend Eton but Princess Charlotte might stay with the group of schools until she is 18.
Former Thomas's pupils include model Cara Delevingne, singer Florence Welch and actress Tara Fitzgerald.
Thomas's Battersea Square will provide space for 504 students and 26 classrooms and science laboratories at its Battersea Campus according to planning documents. It will also include a sixth form centre, dining facilities and a large central atrium.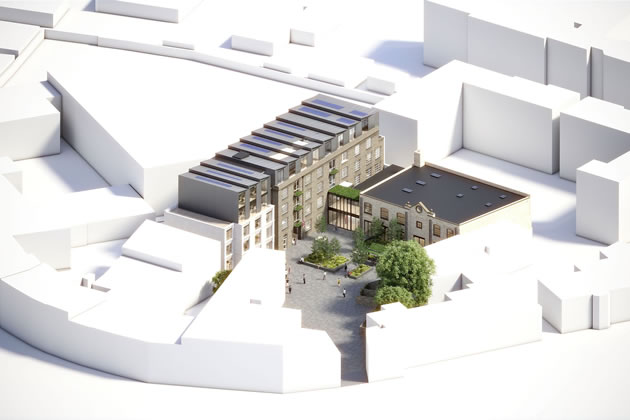 CGI of Thomas's Battersea Square. Picture: Avanton
Ben Thomas said he was "delighted" the school had gained planning consent.
He added, "This new coeducational school for students aged 11 to 18 will offer a world-class, progressive education that is forward-thinking and outward-looking."

December 7, 2020