Children's theatre was due to open this autumn following redevelopment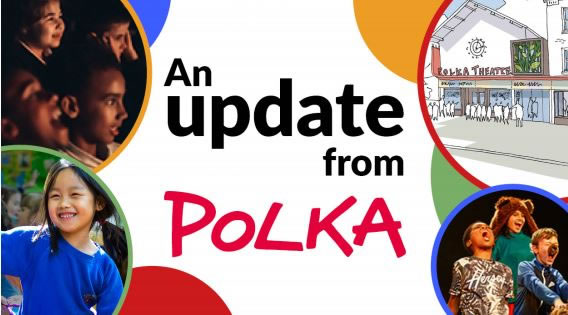 Wimbledon's Polka Theatre is due to re-open several months later than planned following its major redevelopment, as a result of the Covid-19 pandemic.
Polka was due to reopen its state-of-the-art children's theatre this autumn, ready for an exciting winter season of new work, with new indoor and outdoor play spaces and creative learning activities.
But it has announced that due to the delays to construction caused by the pandemic, the building on The Broadway can no longer be completed in time for this to happen.
The building is now set to re-open to the public in spring 2021, and its planned winter productions will be rescheduled.
The charitable organisation faces both the loss of its vital income-generating winter productions, as well as increased costs to the redevelopment – putting a hole of more than £500,000 in its plans.
Despite this, Polka is continuing to support children, families and teachers through its newly established Polka Online programme and tailored creative learning activities.
Peter Glanville, Artistic Director, commented: "This is a frustrating and challenging time, especially when we were so close to being able to welcome audiences back to our reimagined venue.
"Polka has always led the way as one of the most welcoming theatres in the country, with 100,000 visitors every year, and a commitment to inclusivity. We know that when we are able to reopen our doors, children are going to need imaginative play and creative opportunities more than ever, as we work to reconnect with each other and reshape our communities."
Polka would like to thank everyone who has supported its journey so far. To support Polka and its ongoing mission to empower children through creativity, you can make a donation on this link.
May 20, 2020