Local children's theatre is also celebrating its 40th birthday with touring exhibition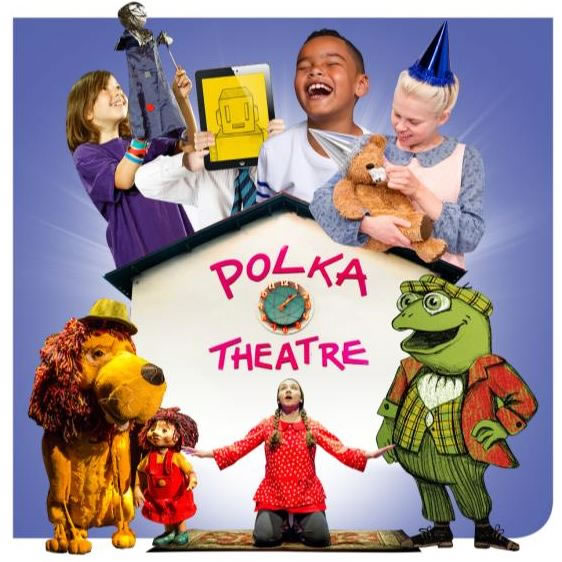 To celebrate Small size Days 2020, pop to Wimbledon Library on February 1 to join the Polka children's theatre for a special free event to hear fantastical stories.
This event is linked to National Storytelling Week, where numerous stories for all ages are told in, theatres, museums, schools, hospitals, spoken word venues, storytelling clubs and care homes.
Polka storyteller Kevin Graal will share his favourite tales and take you on a journey to the farthest reaches of your imagination. This is a family event and suitable for children from 3-7 years old.
More info and booking on this link. It takes place on Sat 1 Feb, 2pm; Sat 1 Feb, 3pm; Sat 1 Feb, 4pm. Duration: 30 minutes.
While Polka's building on The Broadway is currently closed for its £7.5 million redevelopment a free exhibition that delving into Polka's archive, giving children and adults a peek into the backstage world of this local theatre, is also on tour.
Co-designed with a host of local volunteers, and supported by the National Lottery Heritage Fund, the exhibition celebrates 40 years of children's theatre and performance.
Interactive play stations and activities include:
Check out our Box Office of Wonders: can you spot the giant's toothbrush?
Mime and sing: Spin the wheel and guess the play
Come up with plays' titles and create your own stories
Find out who you REALLY are
See original Polka costumes, masks and puppets.
The free exhibition is fun for the whole family, designed especially for children aged 0-12 years. It will be on tour during 2020 to these libraries:
Pollards Hill Library: To 11 January
Mitcham Library: 15 February-29 February
Colliers Wood Library: 4 April-25 April.

January 3, 2020