Local children's theatre is celebrating its 40th birthday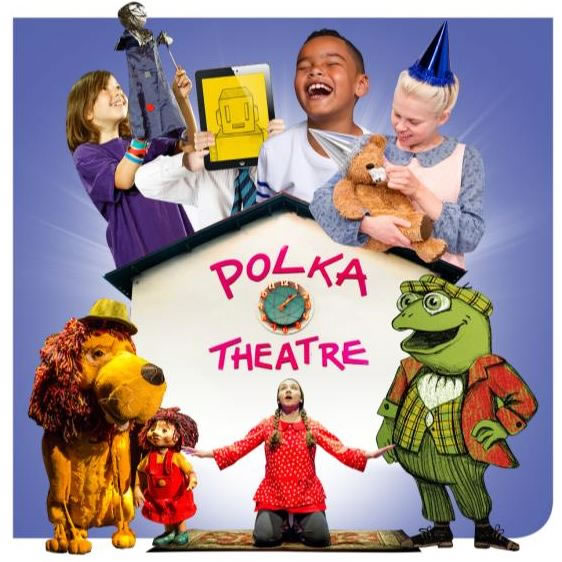 An interactive exbibition which helped kicked off the 40th birthday celebrations of Wimbledon's Polka Theatre this year is now on tour.
The focal point of the programme is the free exhibition that delves into Polka's archive, giving children and adults a peek into the backstage world of this local theatre. Co-designed with a host of local volunteers, and supported by the National Lottery Heritage Fund, the exhibition celebrates 40 years of children's theatre and performance.
The exhibition was launched on July 15 in The Stableyard at Morden Hall Park. The Polka's original founder Richard Gill, who tells the story of the beginning of the Polka as part of the exhibition, was present along with current Artistic Director Peter Glanville and Mayor of Merton Janice Howard.
Heritage Project Manager at Polka, Andreea Minca said: "We are delighted to be working with the National Trust's Morden Hall Park. The participatory nature of our exhibition, from its co-development together with local volunteers and offering visitors a platform to engage, makes this already very exciting project, even more special."
Meanwhile, the Polka is still fundraising towards its Future Polka project to redevelop its children's theatre on The Broadway in Wimbledon town centre. To find out more and make your pledge, go here.
Listings Information: Information: https://polkatheatre.com/whats-on-2/
The Exhibition will be on tour during 2019 – 2020 to these libraries:
Wimbledon Library: 16 August-25 September 2019
Morden Library: 18 October-2 November 2019
Pollards Hill Library: 14 December 2019-11 January 2020
Mitcham Library: 15 February-29 February 2020
Colliers Wood Library: 4 April-25 April 2020.
September 9, 2019