Peter Walker joins Nevada team on the trail
Merton Councillor Peter Walker took time off during his summer holidays to join the campaign for the re-election of Barack Obama.
He worked out of the Los Angeles campaign HQ contacting voters in the swing state of Nevada which covers Las Vegas.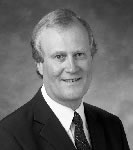 Peter Walker (left) said: "I was privileged to join in this important election. I believe the re-election of Obama is not just important for the USA, but also for the future of our children, as it will have a vital impact on the role the US plays in addressing climate change".
"The campaign office had a real buzz about it and I met with a lot of really good people who were getting involved for the first time in their lives."
"I found a lot of enthusiasm for Obama from those I contacted. I just hope his campaign is successful as the one I last helped in when I assisted his 2008 campaign out of Virginia."
September 18, 2012