Safety is assessed after women report feeling uneasy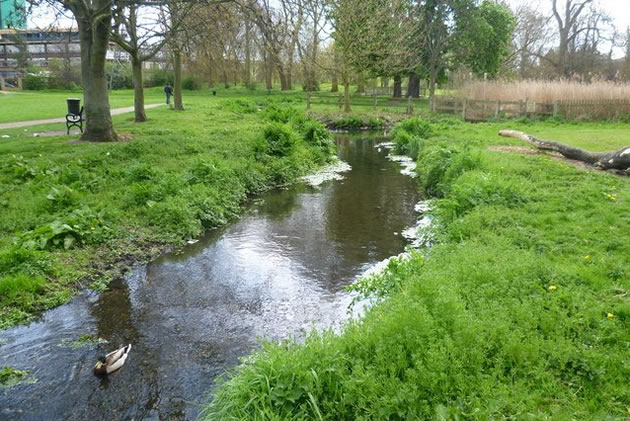 Wandle Park
Patrols around Wandle Park in Colliers Wood have begun and CCTV cameras will be installed by May, as part of a safety assessment following reports from residents of increased fears of crime.
The safety assessment, which aimed to 'design out' crime, started in January in the park, which is on two historic walking routes – the Wandle Trail and the Nelson Trail – and is often used as a short cut by pedestrians and cyclists, as well as being popular with dog walkers.
Safety fears for women using the park have been heightened by three separate sex attacks reported in 2019, 2018 and 2016. And in November 2020 a woman had to flee from a threatening man. Some areas of the park's footpaths have no lighting and are pitch black in the evening.
Councillor Paul Kohler is among those who have been calling for more lighting in the park, but the council wants to assess the options first.
The Trinity ward Councillor has said he had had correspondence - particularly from women - feeling unsafe in the park, especially in the dark.
The Met Police and Merton Council have recently reviewed crime prevention and safety measures, as part of a wider focus on safety in public spaces across the borough. It is being supported by the Met's Designing out Crime Team.
As a result, the council has said initial crime prevention interventions have been identified and are being implemented in the park over the coming months. They are:
Patrols around by Merton's new Park Ranger service park ranger service, aiming to provide increased safety and reassurance for people using the park, whilst deterring anti-social behaviour.
Increasing CCTV coverage – in particular around some of the park's entrance points: Two extra cameras will be installed by May.
The new cameras will complement two already in place, one at the Baltic Close entrance and one near the Merton High Street entrances. The cameras are monitored 24/7 by operators who are in direct contact with the police should they spot any concerning behaviour.
The Council's Licensing team will deploy dedicated welfare licensing officers over several summer weekends to check that license premises are promoting welfare and safety, and that staff are trained and confident in how to keep customers safe.
Following the implementation of these measures, the Council and police will work to assess their impact before considering any potential further steps.
The park was once the site of Wandlebank House, built in 1791 by Wandle corn mill owner, James Perry – who was also editor of the Morning Chronicle, Georgian London's most popular newspaper.
It has a 19th century stone drinking fountain, which erected to commemorate another resident – Robert Bloomfield Fenwick, who lived there from 1867-1895.
Khaled Argoub, 21, of Garratt Terrace in Tooting, was jailed for 22 years in 2020 for attempted rape after stalking his victim before dragging her to Wandle Park where he choked and attempted to rape her in August 2019.
April 11, 2022