Review: A vibrant insight into the lives of Gloria and Emilio Estefan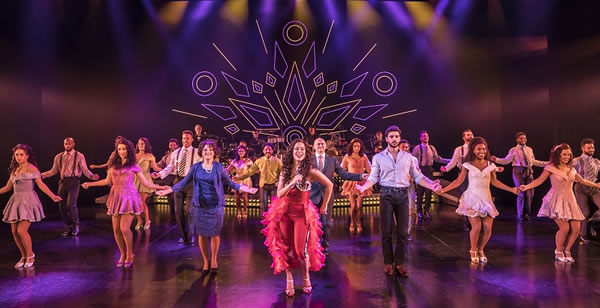 On Your Feet is a very vibrant show telling the life and lovestory of Gloria and Emilio Estefan highlighting their struggle and determination to get their music to 'cross-over' into the mainstream market.
The songs fit well into the story and somehow seem less contrived than some of the other musicals created from an individual or group's back catalogue. The dancing is infectious so it's no surprise that the audience got to its feet although it was rather disappointing to see so many empty seats in the theatre.
Philippa Stephani is a very believable Gloria and she and George Ioannides as Emilio appear to complement each other well on stage. Both Gloria's mother and grandmother, played by Madalena Alberto and Karen Mann respectively, were strong influences in her early life but she was very close to her Vietnam vetaran father (Elio lo Tauro) who sadly developed MS and much of her early life was caring for him. All three actors are featured during the show, highlighting their individual talents.
The first act ends on a happy note, highlighting the success of the first and breakthrough hit from the Miami Sound Machine, 'Conga', and during the song, members of the cast invited some of the audience to join them in a lively dance around the stalls much to the amusement of the rest of us.
I'd forgotten, until the show reminded me, that the Estefan's tour bus had been involved in a serious road accident which left Gloria with a fractured spine. The second act focuses on her stoic fight back to health giving a very poignant meaning to the title of the show which I had not appreciated until that point. Gloria had to undergo major surgery and this is signified in the show with a touching if not novel dream-like sequence.
The show, which runs at New Wimbledon Theatre until Saturday (February 29) comes to a joyful conclusion with Gloria's triumphant return to the stage.
While the music is central to the show, I particularly loved the choreography which is very lively being based for the most part on salsa with some rumba thrown in and, although it might be my imagination, there seemed to be more dancing than other musicals reflecting the upbeat feeling of the entire show and, in the end, everyone really was on their feet (sorry!).
By Anne Horsburgh
February 26, 2020