He will direct senior men's team coaching and support the women's coaches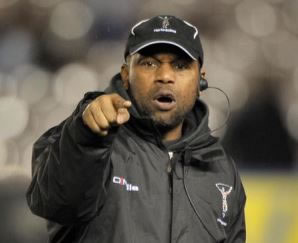 Wimbledon RFC have announced that former Harlequins coach Collin Osborne is to join for the 2019-2020 season.
Osborne's responsibilities will be to direct the coaching of all senior men's teams and support the coaching of the women's team.
Osborne joins Wimbledon with an impressive CV having been part of the Harlequins RFC coaching team since 1996. He was appointed skills coach in 2010 and was part of their premiership winning team in 2012.
Stefano D'Anna, Chairman of Rugby said: "Wimbledon RFC is an ambitious community rugby club, where we focus heavily on developing every player to their full potential. Having Collin come into the side is a major coup for us and we're delighted to be able to attract someone of his calibre here."
John Woods, Wimbledon RFC Club Chairman said: "Collin typifies the values and culture of our club. He is a proven winner and has consistently raised the skills standards of the teams he was worked with. I am looking forward to seeing Collin bring his unique expertise to bear here."
May 24, 2019