Give your views on the boundaries to be covered by planning body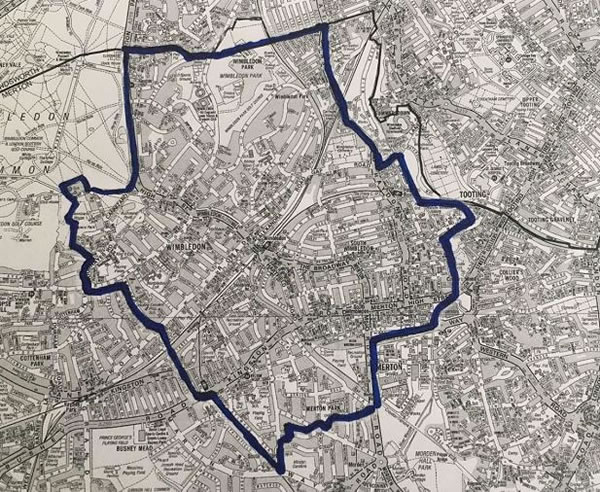 The new Wimbledon Neighbourhood Planning Group, which aims to give local residents and businesses a formal say on planning issues is trying to establish its boundaries.
The new group, chaired by long-standing resident Vincent Harris, formalised its existence at an inaugural general meeting in Hillside Church, Wimbledon in January.
The group aims to become a legally-recognised neighbourhood forum for Wimbledon, and will then prepare a neighbourhood plan. This will promote the environmental, social and economic wellbeing of the area.
Its plan will have statutory backing and will have to be taken into consideration for all planning applications in the area.
People can join the group as an individual member, or representing a business. It is seeking members from people living or working across the area, within a rough boundary of Colliers Wood, Haydons Road, Wimbledon Park, Wimbledon Village and Wimbledon Chase.
It now seeking opinions to finalise the exact boundaries it will cover, with a draft boundary drawn on the above image.
While full consultation within the community is difficult or impossible during the current Covid-19 lockdown, it is asking people to give their views on the proposed boundaries by emailing secretary@wimbledon-npg.org.
Mr Harris added: "Wherever you live in our area, we would also be interested in hearing about any planning issues which concern you. We are not a lobbying organisation, of course, but we would like to know as the information will help us in preparing the submission.
"We are especially concerned to ensure that all groups of the Wimbledon community are represented, and we want to make special efforts to represent the young – it is they, after all who will inherit what we leave behind. If you are in this group please use your influence to persuade your friends to join."
For further information visit www.wimbledon-npg.org/.
April 6, 2020