Hubert Child retires after 21 years
Merton Park Ward Residents' Assocation has just elected only its second Chairman in its 21 years of existence.
Harold Forbes, a Merton Park resident since 1999, was unanimously elected to replace retiring Chairman, Hubert Child.
Mr Child, who has held the position since the foundation of the group, will continue his involvement as a committee member.
Councillor Peter Southgate said: "How have we been so successful over such a long period?
"It's in no small part due to the fact we've had Hubert at the helm throughout that time, our Chair for all 21 years of MPWRA's existence...that continuity has done much to define the character of MPWRA".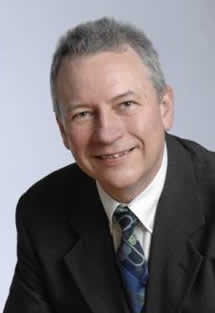 New Chairman Harold Forbes (left) is already an active member of the Association. His corporate career was in international drinks followed by a period as a business consultant focused on smaller businesses and business start-ups.
More recently he has been engrossed in helping to solve the challenge of climate change and has published a book,"How to be a Humankind Superhero", which is intended to inspire and empower people to meaningful action.
July 18, 2011