The Winter edition of the free publication could be the final one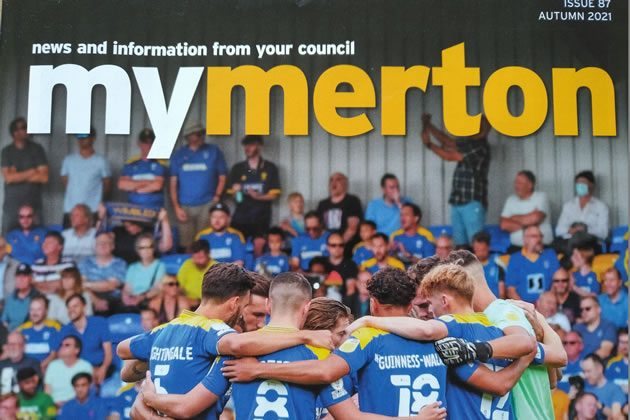 The latest issue of My Merton
The Autumn edition of Merton Council's 'My Merton' magazine, recently distributed to up to 80,000 households across the borough, could be the penultimate one.
It is understood the future of the free magazine, which is believed to have seen advertising revenues decline, has been under review and there are no plans for a printed issue beyond November 18.
The council says the average expenditure per issue on the quarterly magazine is £17,000, including £12,300 on design, print and paper costs and £3,820 on distribution. It also says it spends £1,230 each issue on equivalent staff time.
It has previously been generating £6,000 each issue on advertising, which reduces the effective cost of each issue to £11,000.
Around 6,000 copies of the magazine, which has been running for more than 20 years and has reached issue 87, have also been available in libraries, leisure centres and other public buildings.
But the Autumn issue has only two adverts which are not linked to Merton Council itself.
The copy deadline for the Winter edition passed earlier this month and it is due to be published on November 18. But the council hasn't set out any plans beyond that date.
Merton Council has been approached for a comment.
September 27, 2021