Location-based charging system will mean local drivers paying a premium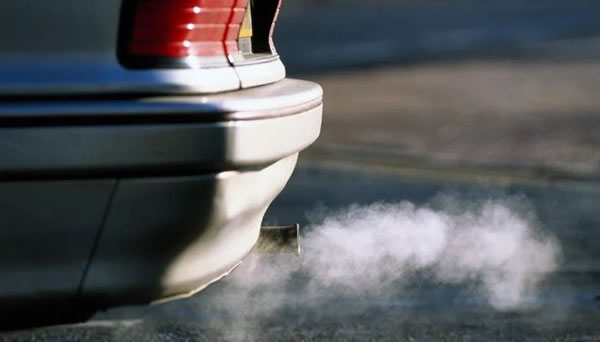 Parking permits in Wimbledon are set to increase to what could be the most expensive fees in the UK as part of a scheme to reduce air pollution.
Merton Council is dividing the borough's Controlled Parking Zones into three tiers, with the new parking permit fees being based on local access to public transport links and the emissions of an applicant's car.
As Wimbledon, and the west of the borough in general, has the best public transport links, more CPZs are in the top two tiers than the east of the borough.
It means a permit to park a 1999 Mercedes-Benz E-class diesel near a driver's home in a Tier 1 CPZ such as Wimbledon town centre will rise by £390 to £650. The driver of a 2005 1.9 Fiat Doble would pay £360 in the same CPZ.
All diesel drivers have had to pay a £150 supplement for parking permits since 2019.
Merton Council says in its original report ahead of its plans, which are set for implementation sometime after April: "The proposal for emission-based parking charges seeks to further strengthen the approach to parking management, particularly by addressing the vehicular emissions that contribute towards climate change and poor air quality."
Merton Lib Dems had opposed the initiative, calling it a postcode lottery. Lib Dem lead councillor Anthony Fairclough has also called for full transparency in what the extra cash from charges would be used for; a focus on pollution - not where vehicles are parked; and a re-think of how the charges apply to visitor permits.
He said: "There needs to be a sense that this is part of a joined-up plan, that action is being taken to cut pollution from through traffic and that the extra cash raised from these new parking charges will be spent on climate change and air pollution measures.
"The principle should be 'polluter pays' - not 'postcode pays'. So the targeting of Wimbledon and Raynes Park with higher fees should be stopped, and council bosses should look at things like a low mileage discount and a longer lead-in time to allow people to switch to more environmentally friendly vehicles if they can.
"Charging residents differently depending on the vehicle their visitors turn up in is nonsense, and needs to be completely re-thought."
Councillor Fairclough and the Liberal Democrats proposed four new solutions to make the plan more effective (below), but all were rejected at a council meeting last month.
Time to switch to less polluting vehicles.

Merton Council has a role to play in encouraging residents to switch to less polluting vehicles – but it has to support people to do so. Pushing the scheme back to a January 2022 start date would give those who can afford to buy new vehicles fair warning to change.

A low mileage discount or rebate.

It's driving, not parking, that pollutes. This would encourage people to drive less to get the discount.

Fair charges for visitor permits.

The proposals charge residents based on the vehicles their visitors drive. There doesn't seem to be any logical way that this will result in better air quality.

Extra cash raised should be spent on improving air quality and fighting climate change.

Residents need to know that their money will contribute to cutting carbon emissions, developing sustainable travel measures and improving air quality. There should greater transparency about what the money raised from these new charges is spent on.
On location-based charging, Merton Council added: "Location-based charging has been in operation since January 2020. Charges are based on the location of the controlled zone linked to public transport services, and how long each day the zone is enforced for."
It also said any funds raised from parking revenues must, by law, be reinvested only into the roads, transport and environmental projects. Councils are not permitted to use parking charges solely to raise income, and £9.5m of Merton's parking income is currently used to contribute to the Freedom Pass managed by Transport for London.
In added that money from parking charges contributes to carriageway and footway maintenance, highway works such as potholes and winter gritting, the design and management of controlled parking zones and other schemes such as road safety and traffic and parking management.
February 28, 2021