Ofsted report is "reward" for hard work
Merton's adult education services have recently been given top marks after a recent Ofsted inspection.

Ofsted's inspection report rates the borough's adult education service as "good" overall and highlights the quality of teaching and the students' learning environment.
Ofsted also reports the staff to be supportive and enthusiastic, and the skills development among the learners to be "rapid".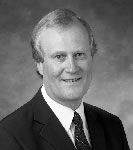 Merton Council cabinet member for education Councillor Peter Walker (left) said: "This positive Ofsted report rewards the hard work of both our tutors and learners.
"Our borough places a high value on education and self-development, and adult education can also play a vital role in getting back into work so there are many positive reasons why we should all be involved in learning.
"I would in particular like to congratulate the leadership of Yvonne Tomlin, the head of Merton Adult Education. I know that her hard work has transformed adult education in the borough. At present the service has 7,087 students with 154 staff, teaching 591 subjects at our three centres, including the newly refurbished centre above Wimbledon Library."
January 23, 2012