Deadline running out for Merton Excellence Awards
Residents in Merton have until Friday (December 6) to nominate their community champion in time for Merton Council's Excellence Awards.
The deadline for paper nominations is Wednesday (December 4) and for online nominations, it's Friday (December 6).
Online nominations can be made in three easy clicks. Paper nomination forms are available in the borough's seven libraries and should be returned to Morden Civic Centre in time to be considered for an award.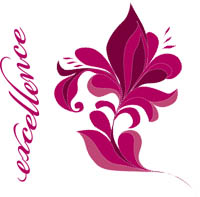 Merton Council cabinet member for community and culture Councillor Nick Draper said: "We live in a borough, where throughout the year there are hundreds of people who devote a lot of time and effort working for the greater benefit of the community.
"Your unsung hero may be a neighbour, a member of Merton Council staff, somebody who works for the police, fire brigade or the voluntary sector. Now is the opportunity to get nominating and make sure your community champion is hailed a local hero."
To nominate, visit www.merton.gov.uk/excellenceawards to complete the online form.
December 2, 2013