St George's Hospital Reveals Nearly Half Tested Staff Were Covid Positive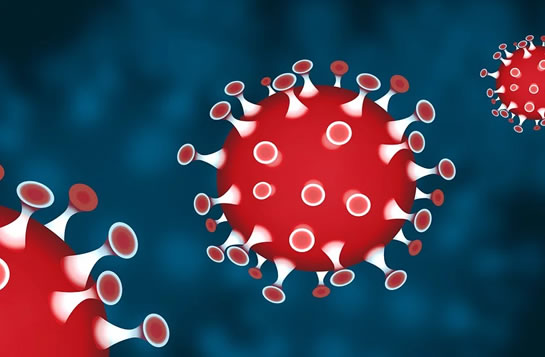 The number of coronavirus cases in Merton is running at a higher rate than the London average, as well as the overall figure for England.
Latest figures from the Department of Health show 697 people in Merton had a positive test result for Covid-19 up until 5pm on June 4.
This represented 338 people per 100,000 people in the borough, compared with a London average of 303.8 people per 100,000 residents and an English average of 274.8.
However Merton has fared better than the neighbouring boroughs of Croydon (392.4 cases per 100,000) and Sutton (367.7 per 100,000). But Wandsworth (306 per 100,000) and Kingston (298.6) both had better figures.
The overall figures for the borough, released at 5pm on June 4, showed an increase of one since May 31. During the same period, the number of people across London reported to have had a positive test result increased by 95.
Separate statistics released by the Greater London Authority on Tuesday (June 2), based on Office of National Statistics figures, show that for the week ending May 22, the number of deaths for any reason was running slighly lower in the capital than the average for the previous five years. The illustrative graph is shown below.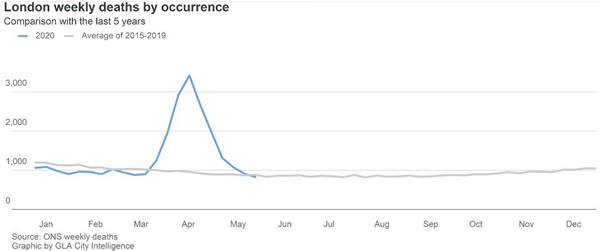 Meanwhile, the next phase of the coronavirus vaccine trial is beginning at St George's Hospital.
The team is very keen to recruit participants from the local area, which includes people living in the SW19 postcode area.
This part of the study will assess the immune response to the vaccine in people of different ages, to find out if there is variation in how well the immune system responds in older people.
As with the previous phase of the study, half the participants will receive the new coronavirus vaccine, while the other half will receive a control vaccine designed to prevent meningococcal disease.
Eligible volunteers will be booked in for a screening visit where a blood test is taken to see if they have previously been exposed to the virus. Those that have not will then be eligible for vaccination.
For more information, go to: https://covid19vaccinetrial.co.uk/participate-st-georges.
All staff working at St George's are now also able to access an antibody test to tell them if they have had the coronavirus.
It involves giving a blood sample which will be analysed for Covid-19 antibodies. A positive result means someone has had the virus and staged an immune response to it, and is useful for understanding the spread of the virus.
However, it is important that people keep following infection control guidelines even if they get antibody status.
This is because it is not yet known if those who have had the virus develop long-lasting immunity that would prevent them from getting the virus again.
Likewise, even if you have had the virus, you still may be able to pass it on to others.
According to the St George's latest board papers, published on May 28, a total of 927 trust staff had previously undertaken a traditional swab test at the in-house Bence-Jones Testing Facility for Covid-19.
Of these, just over 45% (431), had tested positive. The new antibody test will be able to pick up on staff members who may have been asymptomatic and not tested at the time.
Katie Minnett, a Senior Paediatric Nurse at St George's, has been redeployed to work in the hospital's Covid-19 staff testing pod.
She said: "This week we've started doing antibody testing for Covid-19 at the Bence Jones Unit. This is for staff at St George's to be aware of their current antibody status.
"It's very important that even though they might get the antibody status, that they still adhere to infection control guidelines and still follow the procedures within the hospital."
As of June 2, 291 patients have sadly died at St George's having tested positive for coronavirus.
June 5, 2020