Event will showcase work of local artists
Around 100 artists in Wimbledon will be showcase their work this month with the first Merton Arts Trail.
It takes place over two consecutive weekends - October 8-9 and October 15-16 - when artists who live and work in Merton will display work in their studios or local venues.
It has been organised by Wimbledon-based Wendy Bliss, an artist who paints, takes photographs and produces soft sculpture, and Chrissie Craig, a freelance book editor and screen printer.
The event was launched on Thursday (October 6) with a drinks reception at Cannizaro House. Hundreds of people, including local artists involved in the Arts Trail, attended. Some of their artwork was on show at the event.
The Trail has generated several spin-off events, which are being planned to coincide with the festival. Merton Abbey Mills will be one such focus: Marcus Beale Architects are sponsoring an art exhibition being held in the Chapter House ruins at Merton Abbey Mills (pictured below).
Wendy Bliss and her fellow curator Sue Evans have chosen ten artists who are making installations in response to the site, which is applying for National Heritage status. The Museum of London will be loaning Medieval objects chosen by the artists, which were found during the excavations.
Ricards Lodge and Rutlish School will be showing students' work, plus there will be creative art and dance sessions under the Band Stand, organised by Marianne Zeck (enquiries to mariannezeck@hotmail.com).
It is also hoped the public will visit 24 art studios in Lombards Road, which is walking distance alongside the river from Merton Abbey Mills, plus 12 more nearby at the Phipps Bridge Art Studios.
For those who enjoy walking in Cannizaro House gardens, the Potting Shed Studios will also be opening their doors to the public.
For more information, see the Merton Arts Trail website or email info@mertonartstrail.org.uk. Pictured below is some of the artwork which will be on show.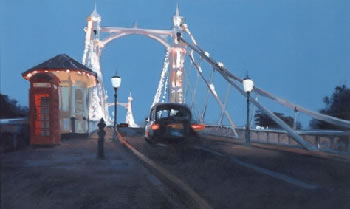 By Nathaniel Fowles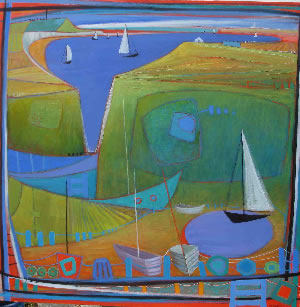 By Jill Sutcliffe By Margaret Lawton
July 11, 2011