Local groups set to benefit from Culture Recovery Fund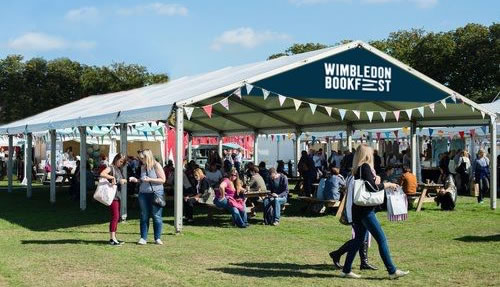 Wimbledon Bookfest's 'Last Days of Summer' 2020 festival
Four local arts organisations have been awarded grants as part of the Government's £1.57 billion Culture Recovery Fund (CRF) to help face the challenges of the coronavirus pandemic and to ensure they have a sustainable future.
Wimbledon Bookfest, the Colour House Children's Theatre, the Circus of Horrors and Underexposed Arts are among 1,385 cultural and creative organisations across the country to receive help from the scheme, which is administered by Arts Council England.
Before the pandemic struck, Wimbledon BookFest hosted 100+ literary-based events annually and attracted 20,000 attendees. Over 100 schools have taken part in BookFest's 'Word Up' initiative, which includes author events and workshops, writing competitions, sixth form panels, film-making projects and volunteering opportunities.
Fiona Razvi, Festival Director, said of the news that is to receive a £129,000 grant: "This couldn't have come at a better time for Wimbledon BookFest and is a fabulous endorsement of our work. We are beyond delighted and grateful for this support. Wimbledon BookFest is committed to being here for the long term delivering top class arts, culture and education for our community.
"Earlier in the year we launched a community fundraising campaign and thanks to this and our sponsors we were able to deliver a live weekend festival in September and a series of digital events. However, funding sources were drying up and the future was becoming uncertain. This news means we can continue moving forward with delivering our education programme for young people in South London, bringing authors and creative multi-media projects into schools, as well as live events to our community. It's offered us a life line!"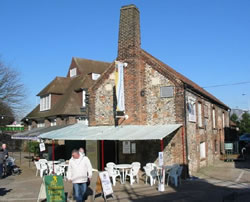 The Colour House Children's Theatre, based at the Colour House Theatre (left) in Merton Abbey Mills, said its £53,000 grant would enable it to re-open for a six-month period (subject to any further lockdowns).
It is now planning two productions, beginning with Cinderella for December/January followed by a new production. It creates work for a wife range of people, pays the venue's running costs and covers much-needed essential maintenance.
Chief Executive Peter Wallder said: "Colour House Children's Theatre is extremely excited to have been awarded this fabulous Culture Recovery grant. We can't wait to put on shows for all the families that love coming to the Theatre to see our amazing, highly acclaimed musical shows that are produced completely in house.
"We are so happy to be able to bring back and pay actors, writers and technicians and all our other staff, both creative, front of house and behind the scenes. This grant will enable us to create much needed work in this sector and in doing so open our doors, in a Covid safe way, for the children who have been deprived of live entertainment for the past six months."
Circus of Horrors, founded by Wimbledon-based John Haze in 1995 as an 'adults-only' rock and roll circus, reached the finals of Britain's Got Talent in 2011. Set to embark on a nationwide tour, it is to receive £240,000 from the fund.
Underexposed Arts, from Gladstone Road in Wimbledon, is to receive £88,200. The organisation was founded by film and television actor Fraser James to address the perceived issue of the lack of black role models in performing arts.
October 15, 2020