Launch event marks the start of the 2019 awards to reward local firms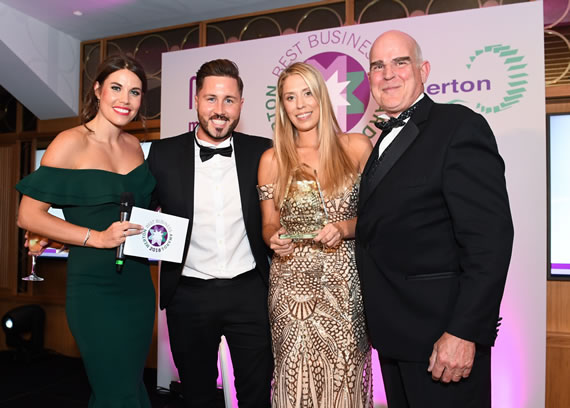 A host of movers and shakers from across Merton gathered to celebrate the launch of the Merton Best Business Awards 2019 at Merton College.
Now in its seventh year, the Awards reward local businesses and entrepreneurs who are bucking the trend, showing that it is possible to be successful, even in uncertain times.
There was plenty of networking at the launch event as previous winners, judges and sponsors including WSM Partners, Merton Council, New Wimbledon Theatre and Time & Leisure Magazine, chatted over canapés, and got the opportunity to learn more about this year's categories, of which there are now several new awards up for grabs including Top Woman in Business and Best Large Business.
The Merton Best Business Awards strives to promote excellence, innovation and best practice – and the evening was made even more inspiring as guests were able to hear from past champions, who revealed how winning the awards have been a positive experience for them and their businesses.
Ryan O'Sullivan from Morden-based RyGas Ltd, who won Overall Merton Best Business and Best Service Excellence last year, said: "Merton Best Business Awards has given all of our team a boost to continue with our hard work growing the company. It has also given us invaluable status within our industry, and this has led to our phone ringing much more! The only thing we regret was not being able to predict such an amazing outcome, so our team weren't able to be there to share our wins at the fabulous gala evening! But there's always this year…"
Meanwhile, CEO of the Merton Chamber of Commerce, Diana Sterck said: "I think our 2019 categories really get to the heart of best practice – how businesses and the people within them are empowered and valued as part of overall success.
"The Merton Best Business Awards really celebrates businesses in these difficult and challenging times and offer a way to differentiate businesses from competitors. We can't wait to see who enters and wish all the very best of luck!"
Entry is free, and this year there are 16 categories including three public votes and two special awards. For a full list and information on how to enter go to: www.mertonbestbusiness.co.uk or call 020 8944 5501, or email awards@mertonchamber.co.uk.
Pictured above are staff from RyGas Ltd, the 2018 Merton Best Business Overall award winners, with Simon Marsh, Headline Sponsor, from WSM Business Advisory, presented at The All England Lawn Tennis Club.
March 15, 2019