Men Admit Horrific Wimbledon Burglary
---
They will be sentenced in January
Three men have today (November 26) pleaded guilty to a violent aggravated burglary in Wimbledon which left academic Dr Paul Kohler with life-changing injuries.

Mariusz Tomaszewski, aged 32, of no fixed address, pleaded guilty at Kingston Crown court to aggravated burglary and GBH.

Dawid Tychon, 29, of Elison Road, Streatham Vale, pleaded guilty to aggravated burglary.


Oskar Pawlowichz (left), 29, of no fixed address, pleaded guilty to aggravated burglary

A fourth man, Pawel Honc, 23, of no fixed address, appeared in custody at Kingston Crown court and pleaded guilty on September 17 to GBH and aggravated burglary.

They will be sentenced on January 26 at Kingston Crown court.

The four men were responsible for a sustained assault on the owner of the property in Wimbledon.

Police were called at approximately 10pm, on Monday 11 August, to reports of a burglary in progress at an address in Kings Road, Wimbledon town centre.

Dr Kohler, 55, opened the front door to four men who forced their way into his home.

All had their faces concealed with balaclavas. The suspects then pushed their way into the house and subjected him to a sustained violent assault, repeatedly punching him in the head.

As they did this, the men shouted: "Where's the money?"

Two of the men then threatened his 50-year-old wife and attempted to tape her down to a chair.

The victim's daughter and her boyfriend, both in their early 20s, who were both upstairs at the time, were able to call 999 for help from the safety of a locked room.

Tomaszewski was arrested at the scene and Honc was arrested as he was running away from the house. Tychon and Pawlowichz were arrested later.

The injured man has been discharged from hospital, however he is still receiving treatment for multiple facial injuries and bruising to the body and limbs.

He also awaits surgery and treatment for a fractured eye socket. No one else was injured.

Detective Inspector Dan O'Sullivan from Merton CID said: "This was an cowardly and vicious attack on an innocent family in which the victim sustained serious injuries."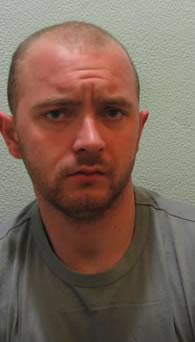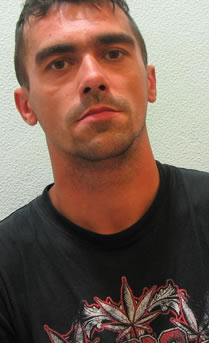 Pictured above are: (Left to right): Honc, Tomaszewski and Tychon
November 26, 2014