Driver ignores low bridge sign and 999 teams have to free vehicle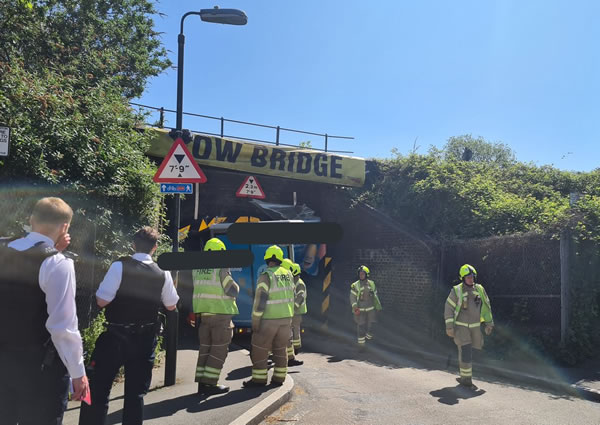 The Met Police and London Fire Brigade were called to another van which had struck the rail bridge in Lower Downs Road on Monday (April 20).
While the parcel van was freed from the bridge near Raynes Park, there were traffic delays in the area.
The bridge is frequently struck by drivers despite ample warnings.
The Met Police's Roads and Transport unit Tweeted after this incident: "Lower Downs Road @mpsmerton features quite high on the @networkrail top 10 of most struck bridges in #London. A bridge strike causes delays to the railway and the roads. The failure of a driver to check their vehicle height could lead to a serious incident.
April 23, 2020