New team will step in when national system unable to track contacts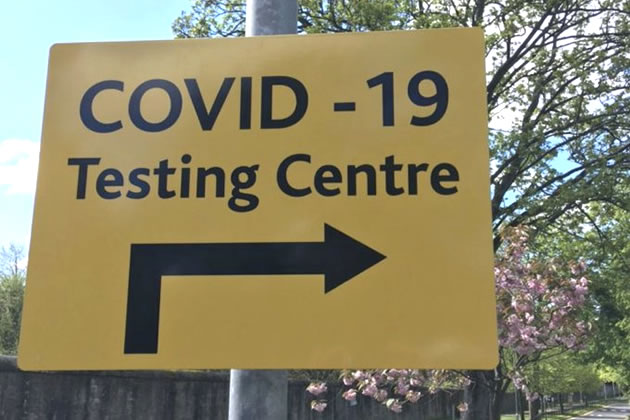 A new Merton-based case tracing system for people who test positive for Covid-19 has been launched by Merton Council.
At present, the process of case and contact tracing is done entirely by Public Health England from their regional team, but more of the effort will now move to the local authorities, including Merton Council.
On average, the NHS Test and Trace team are successful in contacting 80% of Covid-19 cases in Merton. The new local delivery service is now taking on the role of contacting people in the borough who have tested positive for Covid-19 but not responded to contact from the national Test and Trace service, to understand where they may have contracted the virus from and offer support and assistance where needed.
The service will step in when NHS Test and Trace teams cannot contact new cases. Specially trained local call handlers from Merton Council will make further attempts to contact cases, who they will then ask to provide details for people they have been in close contact with since two days before their symptoms started.
The Leader of Merton Council, Councillor Stephen Alambritis MBE said, "The Merton Case Tracing Team will be a real boost to the contact tracing process and help us in our fight against Coronavirus. We know people are anxious about being told to self-isolate but it is currently the best weapon we have to stop the spread of the virus.
"Although numbers of positive cases have dropped slightly in Merton in recent weeks, since the second round of national restrictions, COVID-19 is still a real and present danger to our communities and we must all follow the rules to keep Merton safe. Anyone who has tested positive for COVID-19 must isolate for at least 10 days.
"We hope that our residents will work with the council to help prevent the spread of the virus. It is important for everyone to understand that it is a legal requirement to self-isolate and we must all follow the rules so that we can help bring an end to this devastating pandemic.
"If you live in Merton and must self-isolate, are unable to work from home, are losing income, and are claiming qualifying benefits or working tax credit, you are eligible for the £500 'Test and Trace Support Payment."
The local case tracing service will be operating six days a week, with calls to people who have tested positive for Covid-19 coming from a local Merton (0208) number. As well as contacting the individual by telephone, they will receive SMS messages or a home visit as a last resort, a letter will be left if no one is home, asking the person to get in touch with the contact tracing team

November 23, 2020