Join a rollercoaster ride as terrific trio take a bumpy path to fame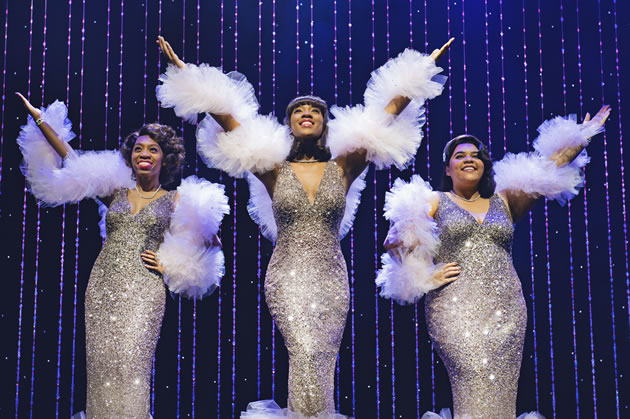 Girlpower rules as Dreamgirls visits New Wimbledon Theatre
Dreamgirls certainly packs a punch for theatregoers seeking a lively evening and a break from their own daily strife.
But this is more than just a glitzy musical loosely based on the story of the Supremes, for it's packed with themes to give you something to ponder on as you bop home.
The show follows the transformation of the Dreamettes from talent show entrants to chart-toppers performing in Las Vegas.
Tom Eyen's script is packed with music by Henry Krieger, as 27 songs take us through
By Sue Choularton
April 15, 2022