Sadiq Khan says it would pave the way for a metro-style service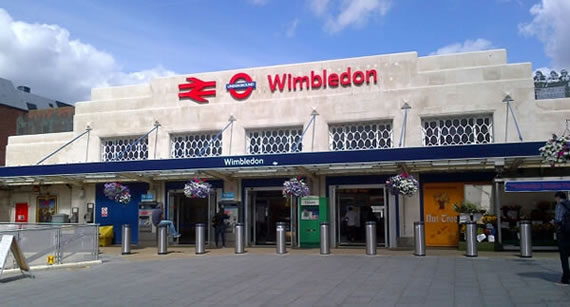 By Kate Oglesby, Local Democracy Reporter
The Mayor of London has called for rail services in south London to be devolved to Transport for London (TfL) to make them more reliable.

Overground services in south and south east London are managed by Network Rail but Mayor of London Sadiq Khan says if TfL is responsible for rail infrastructure on these services it would pave the way for a metro-style service there.

Both Mr Khan and TfL have argued that if assets such as tracks and services are given to TfL if would enable the transport body to prioritise investment where it is most needed and lead to more reliable and frequent services.

Heidi Alexander, the deputy mayor for transport, said: "The case for greater devolution of our rail services has never been more urgent or more clear.

"Transferring responsibility for key rail assets to TfL would be the first step towards a long-overdue transformation of the transport network in south and southeast London.

"The current rail franchise system is broken beyond repair, with large dysfunctional franchises not fit for purpose, and a lack of co-ordination between the rail operators and the providers of the infrastructure."

TfL has also published a case for "metroisation" which looks at how existing rail lines could provide more frequent and reliable services for commuters.

TfL's proposals suggest plans for London's rail network such as route between Balham and Victoria with up to 18 trains per hour as well as trains every seven minutes from Tulse Hill to London Bridge.

Ms Alexander added: "The time has come for the whole of London to have an integrated, frequent and reliable rail service fit for a global capital city with a high-quality suburban metro which would also stimulate economic growth, new jobs and homes."

A third of people living in south and southeast London with a rail station nearby do not have a frequent train service – more than 20 per cent above the London average.

Keith Prince, Conservative London Assembly Member, welcomed the plans, but added: "However, as London Mayor, Sadiq Khan has proven to be financially incompetent when it comes to TfL.

"His disastrous partial fares freeze has blown a black hole in the transport budget, meaning that many capacity-boosting upgrades have been cancelled or postponed.

"If the Mayor wants to prove that he is able to take on extra responsibilities, he should get his own house in order and demonstrate that he wouldn't repeat the same mistakes all over again."
March 26, 2019