Officers have been reassuring residents after fatal stabbing
A second man arrested in connection with the murder of university lecturer Daniel Young has been released on bail.
Police have said they believe the fatal stabbing of Mr Young, who was killed on Tuesday (January 19) in Kendor Gardens, between Merton Park and Morden, was not a random attack.
The 35-year-old man was arrested on Thursday (January 21) on suspicion of muder.
A Scotland Yard spokeman said he had been bailed to a date in late February pending further enquiries.

Detectives are appealing for witnesses after 30-year-old Mr Young (below) was found with stab wounds in the Park, which is between Dorset Road and Sandbourne Avenue.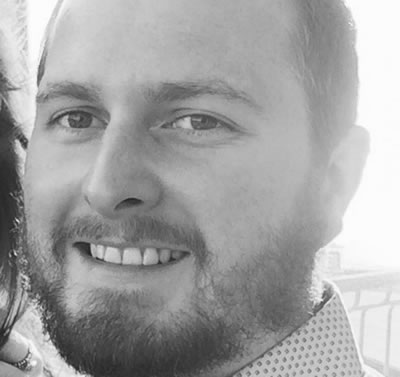 Police had been called by the London Ambulance Service to reports of an injured man at 8.07am on Tuesday. An air ambulance attended the scene, but Mr Young was pronounced dead.
He was heading for his second day in a new job as a teaching fellow at Coventry University's London campus. He previously been the General Manager of the Antoinette Hotel in Wimbledon Broadway for many years.
Police have also been investigating an earlier incident at 7.25am in Lewis Road, Mitcham, where a 23-year-old man suffered stab wounds to his buttocks. He suffered non-life threatening injuries and remains in hospital.
Chief Inspector Mark Lawrence said: "The murder during this week was very unusual and our central Major Incident Teams are investigating with vigour. The investigation is in its early stages and a number of scenarios are currently being explored.
"We cannot talk about specific issues relating to the investigation for obvious reasons however, although we cannot rule this out, we do not believe that this was a random attack and we do not believe that the public at large are at heightened risk of being attacked.

"We do have officers working from our police base in Morden and we have implemented additional patrols in and around the town centre to provide reassurance this week. We will continue to provide a presence in the area and to work alongside the Major Investigation Team to bring the offender to justice at the earliest opportunity.

"Many of the earlier incidents in Mitcham related to in-fighting between members of organised crime groups. Eight individuals from these groups have now been charged and remanded for a variety of offences. With these individuals now off the streets and some extensive engagement with the community concerned, the problems have started to dissipate.

"The wider feedback we have had concerning Mitcham is that the area is now better policed and safer. Merton remains one of the safest boroughs in London. We do understand that tragic incidents like the murder on Tuesday do cause concern for our residents but we are doing all we can to make Merton safer.
"We are one of the few London boroughs to exceed our target of reducing MOPAC crime by 20% since 2011. We will do our utmost to keep the community informed of developments relating to the murder and welcome any information that may be pertinent to the investigation."
A post-mortem examination at St George's Hospital has found the cause of Mr Young's death to be a stab wound. Police are not discussing where on the body this was.
A 26-year-old man arrested on suspicion of murder on Tuesday, after initially being arrested on suspicion of wasting police time, has since been bailed to return to a South London police station in early March pending further enquiries.

Anyone with any information is asked to contact the incident room on 0208 721 4961 or Crimestoppers anonymously on 0800 555 111 FREE.

January 25, 2016