Bright pink Range Rover in the High Street
The distinctive pink car owned by glamour model Katie Price has been spotted in Wimbledon Village - prompting rumours she is house-hunting in the area.
Katie, aged 34, formerly known as Jordan, was spotted by Edward Foley looking for a place to park in the High Street.
He took this picture of her brightly-coloured Range Rover: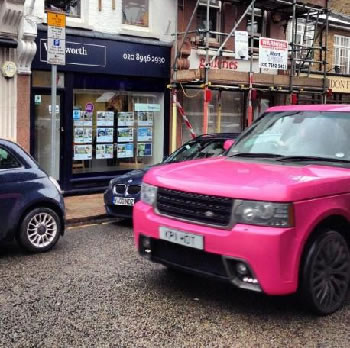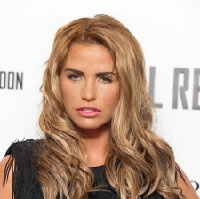 Mr Foley, from Winkworth's estate agents, said: "I saw the car and immediately you knew who it was."
Katie (right) has recently escaped a driving ban after she told Bromley magistrates that former fiancé Leandro Penna had been driving her white Range Rover when it was caught speeding. She told the court that she always drives her pink Range Rover.
February 11, 2013