Wildflower will provide the harmonious vibes at the next concert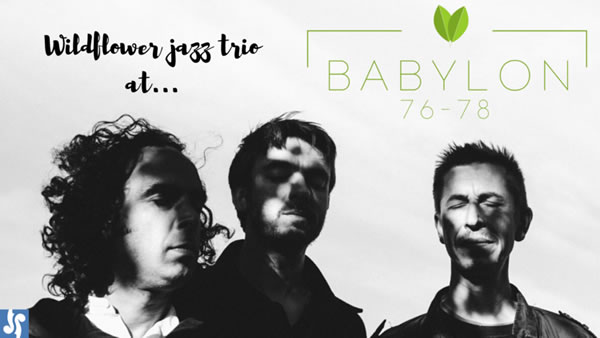 Jigsaw Jazz are continuing their winter jazz tradition with the sounds of Wildflower - Idris Rahman on sax and flute (any budding genealogists among you might be interested to note that Idris is the brother of Zoe Rahman but also of Jigsaw co-director and pianist Sophia Rahman), Leon Brichard on bass and Tom Skinner on drums.
Raynes Park's Babylon Restaurant provides the perfect ambience but also unlimited canapés to further enhance the harmonious vibes!

WHEN: Thursday February 27, 7.30pm

WHERE: Babylon 76-78 Coombe Lane, SW20 0AX

TICKETS: £35 include unlimited canapés and the concert.
February 14, 2020