Men Jailed For 64 Years After Horrific Wimbledon Burglary
---
Attackers had 32 convictions in Poland
Four men who carried out a violent aggravated burglary in Wimbledon leaving their victim with horrific facial injuries have today (January 30) been jailed for a total of 64 years.

Paul Kohler, aged 55, was held down and repeatedly beaten and kicked, causing extensive bruising, a fractured eye socket and a broken nose.

All four defendants had previously pleaded guilty to their part in the incident and today were sentenced at Kingston Crown Court:

Mariusz Tomaszewski, aged 32, of no fixed address, was jailed for 19 years for aggravated burglary and causing grievous bodily harm;

Dawid Tychon, 29, of Elison Road, Streatham Vale, sentenced to 13 years for aggravated burglary;


Oskar Pawlowichz, 30 (left) of no fixed address, was jailed for 13 years for aggravated burglary;

Pawel Honc, 24, of no fixed address, was sentenced to 19 years for GBH and aggravated burglary.
The court heard that, apart from Honc, all the other defendants had long criminal records in their home country, with 32 convictions between them.
Pawlowicz had also been convicted in the UK for offences including sexual assault and affray.

Investigating officer Detective Inspector Dan O'Sullivan, of Merton burglary squad, said: "This was a brutal attack on an innocent family. It is believed the motive was purely for financial gain, the defendants' thinking there was cash within the property.

"However, the level of violence used was utterly unnecessary and the whole incident has had a lasting effect on Mr Kohler and his family.

"Thankfully this type of incident is rare in Wimbledon and the borough of Merton and I am pleased today has seen the defendants put behind bars."

Police were called at around 10pm on Monday, 11 August 2014 to reports of a burglary in progress at an address in Kings Road, Wimbledon.

University professor, Mr Kohler, opened the front door to four men who forced their way into his home.

All had their faces concealed with balaclavas. The suspects then pushed their way into the house and subjected him to a sustained violent assault, repeatedly punching him in the head.

As they did this, the men shouted: "Where's the money?"

Two of the men then threatened Mr Kohler's 50-year-old wife and attempted to tape her down to a chair.

The victim's daughter and her boyfriend, both in their early 20s, were upstairs at the time and able to call 999 for help from the safety of a locked room.

Tomaszewski was arrested at the scene and Honc as he ran away from the house. Tychon and Pawlowichz were detained later.

The defendants had stolen a number of personal items from the address, later recovered after they were discarded.

Mr Kohler was taken to St George's Hospital and needed ongoing treatment lasting several months for his severe injuries.

No one else was injured.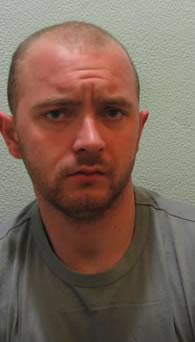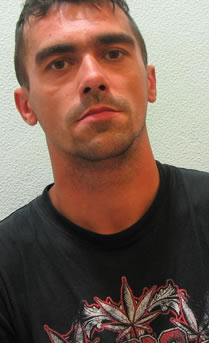 Pictured above are: (Left to right): Honc, Tomaszewski and Tychon
January 30, 20515