Special event for all
Merton is calling for residents to speak up and speak out against hatred and discrimination as part of its commemorations for Holocaust Memorial Day (HMD).
Merton's HMD event will be held on January 26 in the Council Chamber at the Civic Centre in Morden from 7pm-9pm and everyone is welcome to attend the free event.
HMD is commemorated each year and marks the anniversary of the liberation of the Nazi concentration camp Auschwitz-Birkenau. This year's theme, 'Speak up, speak out' encourages everyone to consider what we see and hear around us, and use our voices to speak up against hatred and discrimination.
The Holocaust Memorial Trust is asking everyone to learn lessons from the Holocaust, Nazi Persecution and the subsequent genocides in Cambodia, Bosnia, Rwanda and Dafur. Speaking up against discrimination will help to ensure a better life for all.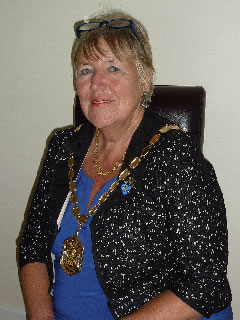 The Mayor of Merton, Councillor Gilli Lewis-Lavender, (left) who will be leading the event, said: "HMD is an occasion to reflect on the dreadful events of the past and think about how we can learn from them. In Merton we are proud of our diverse community, and this event shows our commitment to continuously working to remove hatred, prejudice and discrimination in the borough."
For further information on Holocaust memorial events, visit: www.merton.gov.uk/holocaustmemorialday.
January 16, 2012