Chance for a nostalgic music trip
Helena Blackman, the runner-up in the BBC's 'How Do You Solve a Problem Like Maria?' will visit Wimbledon on Saturday (February 11) as as part first ever UK solo tour.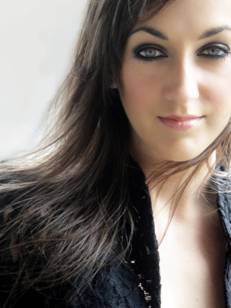 Her "Journey to the Past" performance at The New Wimbledon Theatre Studio will see her present a celebration of music from the wonderful world of classic animated movies.
Helena's audience will have a nostalgic ride through a wealth of timeless songs. From renditions of Disney Classics; 'When You Wish Upon A Star' (Pinocchio) and 'Part of Your World' (The Little Mermaid) to more modern numbers from Disney's latest animated fairytale Tangled and Beauty & the Beast.
She first captured the nation's attention and the unfailing support of Andrew Lloyd Webber on 'How Do You Solve a Problem Like Maria?'. Since then, she has gone on to headline the acclaimed UK tour of Rodgers & Hammerstein's South Pacific and starred in the West End première of Stephen Sondheim's Saturday Night.
In 2011, Helena released a debut album 'The Sound of Rodgers & Hammerstein' before going on to perform at the Elgar Room at the Royal Albert Hall.
She said: "I'm truly delighted to do my first tour as a solo artist and sing songs that I have loved all my life that I know so many other people love, too. I have such fond memories of all of these films, and can't wait to share those with everyone in the audience."

February 7, 2012