He speaks out after Boris Johnson decides to prorogue the House of Commons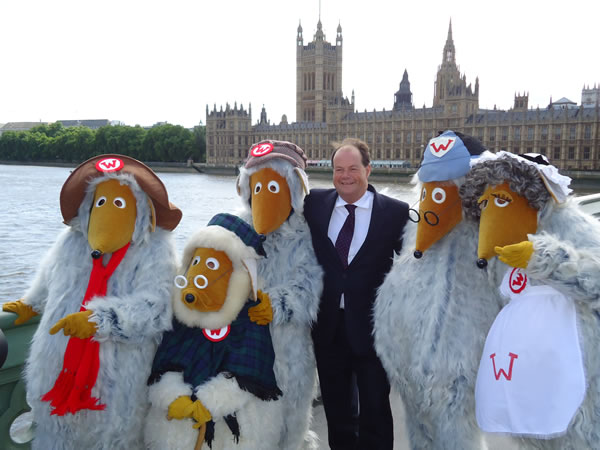 Wimbledon's Conservative MP Stephen Hammond has stepped into the row after Prime Minster Boris Johnson's controversial decision to suspend Parliament until a few weeks before the Brexit deadline.
Former Government minister Mr Hammond tweeted: "I have consistently opposed No Deal. I am disappointed and surprised at the decision to prorogue Parliament. I think that it is wrong, undemocratic and constitutionally outrageous for Parliament to be prevented from holding the Government to account at a time of national crisis.

"The Prime Minister should be using all his efforts to secure a deal with the EU, rather than blocking MPs doing the job for which we are elected."
Nearly three-quarters of Mr Hammond's constituents who voted in the 2016 EU referendum voted to 'remain'.
Mr Hammond, MP for Wimbledon since 2005, was a Minister in the Department of Health and Social Care until he was sacked when Mr Johnson became Prime Minister. He had backed Matt Hancock for Conservative leader.

Mr Johnson has said a Queen's Speech would take place after the suspension, on October 14, to outline his "very exciting agenda".
But it means the time MPs, who will return to Parliament for just a few days before the suspension, have less time to pass laws to stop a no-deal Brexit on October 31 would be cut.
House of Commons Speaker John Bercow has also said it was a "constitutional outrage".

Wimbledon Lib Dem candidate, Merton Councillor Paul Kohler, commented: "It's time for Mr Hammond to deliver on his promise to "do whatever it takes" to avoid a No Deal Brexit. He needs to immediately confirm his willingness to vote against the government in a vote of no confidence. That is the only way to stop Parliament being prorogued and Boris Johnson pushing the country over the cliff edge of a Hard Brexit.
"The people of Wimbledon voted overwhelmingly in favour of remaining in the EU and no one, not even leavers, voted in favour of a No Deal Brexit which was never discussed during the referendum, nor included in any party's manifesto."
"Mr Hammond excused his repeated failure to vote for previous motions rejecting a Hard Brexit, on the basis that Parliament still had time to act! Well we're in the eleventh hour now and he can't prevaricate any longer. He needs to stand up for his constituents who will not forgive any further failures to act."

Putney's Conservative MP Justine Greening added: "Totally wrong to prorogue Parliament. Everyone can see this for what it is, a grubby attempt to force No Deal. As Privy Cllr & MP, I cannot support putting the Queen in an impossible position & closing down debate"

August 28, 2019