Stephen Hammond thanks residents for their support after he has Tory whip withdrawn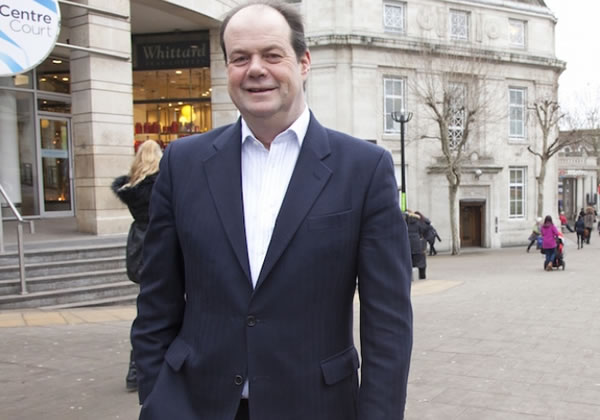 Wimbledon MP Stephen Hammond has written to his constituents to explain why he voted to block a 'No Deal' Brexit - a move which resulted him losing the Conservative whip, alongside 20 other rebels.
Mr Hammond, who last month had said it was "wrong, undemocratic and constitutionally outrageous" to prorogue Parliament, said in an open letter: "I have made no secret that I believe a 'No Deal' Brexit would cause huge disruption and damage to our economy.
"During my election campaign in 2017 I promised that I would do everything in my power to avoid 'No Deal and a 'Hard Brexit'. I also promised to fulfil the result of the referendum, and I did that by voting for the Withdrawal Agreement."
Nearly three-quarters of Mr Hammond's constituents who voted in the 2016 EU referendum voted to 'remain'.
He acknowledged that after voting against a 'No Deal' Brexit in a Commons vote last week he has had his Parliamentary whip of the Conservative Party withdrawn.
He added: "I was fully aware of this risk when I voted against the Government. It was not an easy decision for me, and I am extremely sad as I have supported the party for 36 years.
"When I was first elected in 2005, the then Leader of the Conservative Party told me never to forget who has put me in Parliament - my constituents. Whilst this was a difficult decision, I believe that stopping 'No Deal is in the best interests of my constituents and my country.
"The response and support I have received from my constituents, including many members of the Wimbledon Conservative Association, has been humbling. I want to thank them for their continued support."
He abstained in Monday night's vote for a General Election, in which the Government failed to receive the necessary two-thirds majority.
Mr Hammond (pictured above) was a Minister in the Department of Health and Social Care until he was sacked when Boris Johnson became Prime Minister. He had backed Matt Hancock for Conservative leader.

September 10, 2019