Graham Road has already been shut for more than a year for hotel building work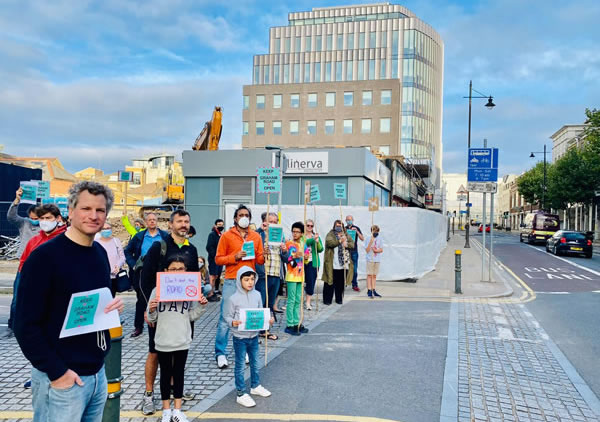 Residents protest against the closure in 2020
The controversial closure of a residential street in Wimbledon to enable the building of a new hotel could be extended even further.
Graham Road, near Wimbledon town centre, has already been closed closed to traffic since October 2020 to enable the building of a new eight-storey Travelodge hotel in adjoining Hartfield Road.
Residents protested against the closure saying they had no notice of the plans until signs went up giving them a few days' warning. The signs said the road would be shut for 18 months, but Merton council pledged to review the closure in 2021.
Now the council and developers Barnes Construction wants to extend the closure until July 31, 2022. It has opened up a public consultation about continuing the closure after it was scheduled to end on March 14, 2022.
The council says the closure would increase road safety by providing a "safe and sterile" area for road users while deliveriers to the site are received. It would "ensure the expeditious movement of traffic in the Wimbledon area".
It adds: "It is appreciated that this may cause some inconvenience, and where possible the council will continue to accommodate residents".
Graham Road resident Kate Turner said: "We are not shocked to learn of the proposed extension to the road closure notice even though on October 2 2020 we were informed by Paul McGarry, Head of Future Merton, that the 18 month notice would be reviewed at nine months with the intention of re-opening the road. That didn't happen and so now it looks like 18 months will become 22 months. Once again the Travelodge is calling all the shots and the residents must fall into line. This is simply not good enough."
Fellow resident Ben added: "Closing an important road like this for two years with no clear end in sight is posing a big, daily inconvenience to us residents. This all stems from Merton Council approving a hotel too big for its site on a residential road which never should have happened in the first place."
Dundonald Conservative Councillor David Dean said: "The building is far too large for the site, and residents are now suffering the consequences of the council's lack of authority when dealing with developers. The council could have said 'no' a year ago. Then can say 'no' to this extension.
"The consultation result is irrelevant, because it can be overridden. This has been a disaster since the plot was given planning consent. It will be worse, once this huge building, that has no parking opens."
The consultation opened on December 1 and is scheduled to run until December 31. You can comment on this link: Graham Road consultation.
Merton Council has been approached for a comment.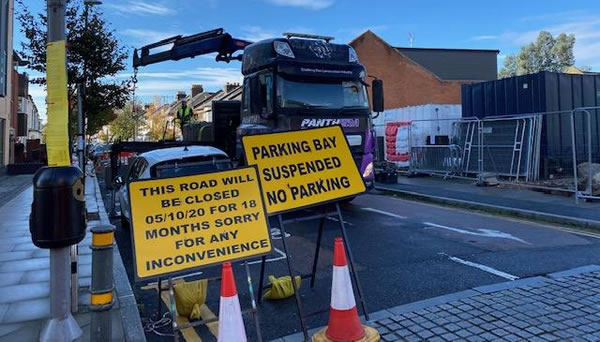 December 4, 2021