Hearing dismissed him from the Metropolitan Police last month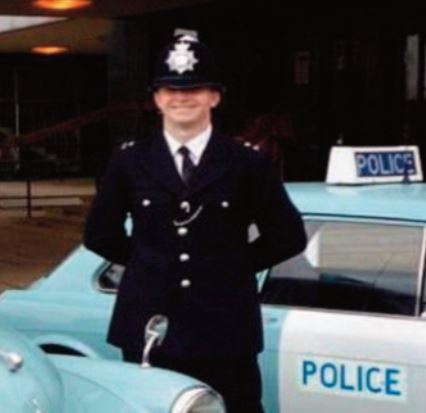 A former Wimbledon-based police constable has been sentence to 15 years in jail in Antigua, where he was convicted of rape.
Lee Martin-Cramp (pictured above) had been working at the Met's Wanted Offenders' Unit in Wimbledon when he raped a student while he was on holiday in Antigua for a friend's wedding in 2015.
He was found guilty of the rape after a trial in Antigua heard he spiked the drink of the woman he met through a dating app. She said she trusted Martin-Cramp, then aged 26, because he was a police officer.
His victim told the trial she would not be having sex with him, but after something was slipped into her wine, she passed out and woke up bruised and in pain.
Martin-Cramp was extradited from the UK to Antigua last September and was found guilty of her rape after a seven-day trial.
A Special Case Hearing conducted by the Met's Directorate of Professional Standards (DPS) in June found the allegations that PC Martin-Cramp's conduct amounted to a breach of the standards of professional behaviour in respect of discreditable conduct and honesty and integrity were proven and he was dismissed without notice.
Commander Catherine Roper, Professional Standards, said: "Former PC Martin-Cramp has been sentenced for an extremely serious offence.
"The evidence given during the trial included distressing details of how the victim trusted him because he was a police officer, and how he took advantage of that trust in the most deplorable way.
"The officer's actions fell well below that of any decent person, but particularly a person whose job is to protect people and keep them safe."
July 12, 2019