Earlier proposals for former bank site were rejected by councillors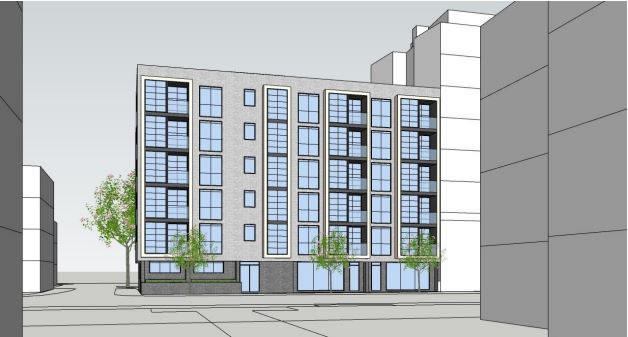 Plan for flats on Morden Road in South Wimbledon
Councillors have been recommended to approve plans for a five-storey block, housing 25 flats, on Morden Road in South Wimbledon.
The scheme, set to be discussed by Merton Council's planning committee on Thursday (March 17), is on the site of the former Barclays Bank building close to South Wimbledon station.
Previous plans for 26 flats, with some directly fronting onto the busy main road, were rejected by councillors. Their decision was subsequently upheld on appeal, with the planning inspector agreeing there would be an adverse impact on living conditions for the ground floor units facing the road.
When the original plan was turned down by councillors in January 2021 they said: "The proposals by reason of their architectural form and facing materials, would result in a development that fails to relate positively and appropriately to local character to the detriment of the visual amenities of the area and failing to deliver a housing development of the highest quality in relation to its context."
However, the updated scheme looks very similar to the original. The key changes are that there are three commercial units on the ground floor and the bike store is in a more central position.
The planning report to be discussed at Thursday's meeting admitted: "It is of note that the bulk, massing, materials and general design of the proposed building remain as per the previous application."
The report also says that representations have been received from nine individuals, raising objections on grounds including:
• Concern that displacement parking would occur due to lack of parking proposed.
• Concern that commercial units would remain vacant.
• Another tower block is not needed.
• Loss of light.
• Increased density will result in congestion and anti-social behaviour.
The scheme, which has a sedum roof and a communal play area, does not include any affordable housing. The developers have said the development would not be viable if it included affordable housing, and an external consultant employed by the council was in agreement.
The report to the council concluded: "The visual impact of the proposed building is considered to relate positively to the streetscene in terms of form and design. The proposed building would not appear out of keeping with the existing neighbouring buildings.
"The principle of a mixed used development is considered acceptable, bringing forward new homes and retaining a source of employment on the site. The scheme would provide a range of unit sizes, including family sized units with private external amenity space, in addition to communal amenity space."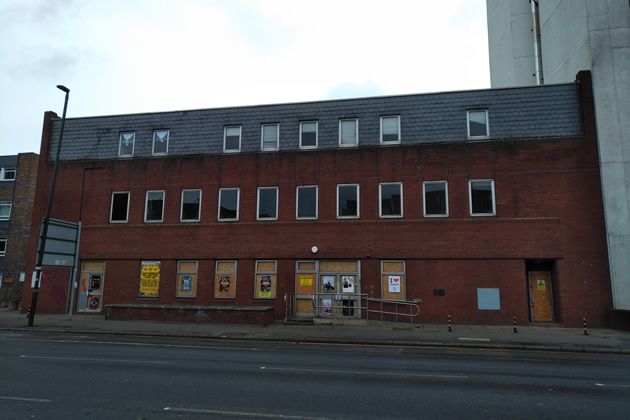 The former Barclays Bank building would be demolished
March 12, 2022